Duke of Edinburgh involved in car crash near Sandringham Estate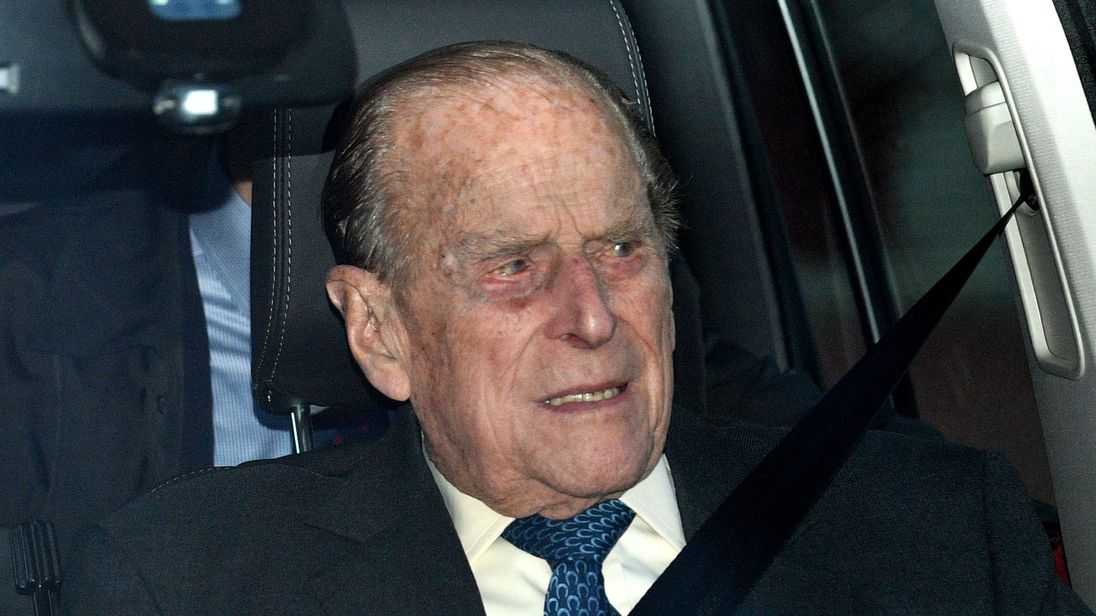 The Duke of Edinburgh has been involved in a car crash near the Sandringham Estate.
Buckingham Palace says Prince Philip was not injured in the minor collision.
A palace spokesperson said: "The Duke of Edinburgh was involved in a road traffic accident with another vehicle on Thursday afternoon.
"The Duke was not injured. The accident took place close to the Sandringham Estate. Local police attended the scene."
Rhiannon Mills, Sky's royal correspondent, said: "From what I understand, Prince Philip has been seen by a doctor since that accident took place.
"I'm told that was a precautionary measure and that he is doing fine and that we should not be unduly concerned.
"Obviously, the fact that he is 97 years old will bring with it its own concerns. He is of course very independent and he has been a very active man.
"He has been trying to stay as active as possible since he retired from public duties. We also know that he is spending time at the moment on the Sandringham Estate with his wife, the Queen.
"They spend time there during the Christmas period and right through until February – until the date which marks the death of the Queen's father.
"Prince Philip has been spending a great deal of time on the Sandringham Estate anyway since he retired from public duties."
The Duke of Edinburgh retired from official public duties in 2017, and underwent a hip replacement in May last year.
More follows…