Dorset girl, 4, calls for an ambulance during mother's seizure
A four-year-old girl has been praised after she rang for an ambulance when her mother had a seizure at their home.
Kaitlyn Wright called 999 and told an operator what was happening to her mother, Charlene.
The young girl stayed on the line and answered the questions the operator asked about the patient.
From her call, paramedics were able to get to the family home in Dorchester, Dorset.
Charlene, who has a condition that causes non-epileptic seizures, said: "I'm so proud of Kaitlyn. At the time I wasn't really aware of what had happened.
"I woke up with the paramedics standing over me. I was so happy when I found out what she had done.
"We taught all our children how to make a 999 call, and what to say to the call handler. We got Kaitlyn a pretend Disney phone and practised with it.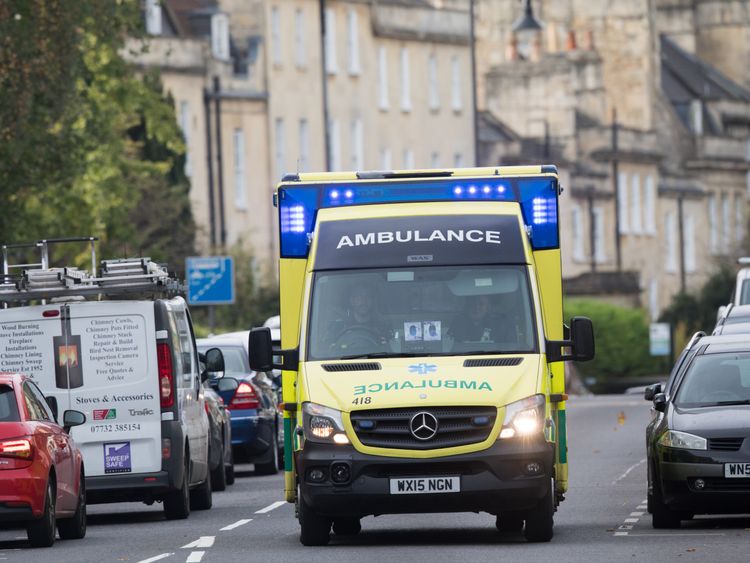 "It can be scary when you're not well. But Kaitlyn makes me feel safe. She's a star."
The mother had stopped fitting and did not require treatment.
On Friday the Kaitlyn was praised by staff at South Western Ambulance Service NHS Foundation Trust for her quick and practical thinking on 27 October.
Kaitlyn was presented with a certificate by the Trust to congratulate her.
Her husband, Simon, added: "Kaitlyn is a grown-up little girl who knows exactly what to do in an emergency. She was brilliant."
Jess Hodkinson, the call handler who took the call, said the incident shows how important it is for children to learn what to do in an emergency.
She said: "Every call is different, and we are taught how to deal with child callers as part of our training.
"But it is unusual to receive a call from someone so young.
"Kaitlyn was very brave and informative. She obviously knew how to call 999, she told me exactly what was happening, and where they lived.
"She knew exactly what to do in an emergency."