Dominic Raab hits out at moves to delay Brexit
Attempts by backbench MPs to delay Britain's EU exit are an "extraordinary and undemocratic thing to do", the former Brexit secretary has said.
Dominic Raab told Sky's Sophy Ridge on Sunday that voters want politicians to "get this done and move on".
Meanwhile, International Trade Secretary Liam Fox has accused backbench MPs of trying to "hijack" Brexit and "steal the result from the people".
Prime Minister Theresa May will brief her cabinet ministers on the state of play in a conference call later, ahead of making a statement to MPs on Monday about how she intends to move forward.
She will also table a motion in the House of Commons which is expected to attract a series of amendments from MPs.
One seeks to block a "no-deal" Brexit, while another reportedly seeks to go further and suspend the Article 50 process, the two-year legal mechanism which means Britain will leave the EU on 29 March this year.
Downing Street has described them as "extremely concerning" and said it showed the need for MPs who back Brexit to deliver it.
The moves have sparked a backlash, with Mr Raab warning the amendments are unlikely to go down well.
He said: "If there's an attempt to reverse the referendum, stop Brexit altogether, I think that would cut across not only the democratic mandate, the biggest in history we had.
"I think also if you look at current public opinion and how it's shifted by two to one, as I said, people want us to respect the referendum."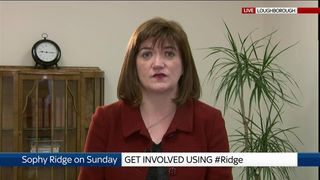 Mr Raab said the public "want this done and dusted" and called on Mrs May to rule out extending Article 50.
Dr Fox told the BBC's Andrew Marr Show that the political consequences of going back on the referendum result would be "astronomical".
"You've got a Leave population and a Remain Parliament," he said.
"Parliament has not got the right to hijack the Brexit process because Parliament said to the people of this country 'We make a contract with you, you will make the decision and we will honour it'.
"What we are now getting is some of those who always absolutely opposed the result of the referendum trying to hijack Brexit and in fact steal the result from the people."
Nicky Morgan, a former education secretary and current chair of the Treasury committee, warned there was "no majority in parliament" for leaving without a deal.
Ms Morgan told Sky News she was working with a cross-party group of MPs to put forward legislation which would force the PM to extend Article 50 if no deal is agreed by the end of next month.
She said: "The bill I've put my name to does say that if the government can't get an agreement in place then the minister would have to apply to say to Brussels, 'right we need to suspend Article 50 for a period of time so that we can build a consensus and get ourselves more prepared for exit'.
"I'm a strong former Remain campaigner, but where I do agree with Dom Raab is that I think people do want us to get on with this.
"I think that actually we had a vote and it is important that the UK is going to leave the EU, leave the political institutions, but there are ways to do this in an orderly fashion to mitigate economic damage."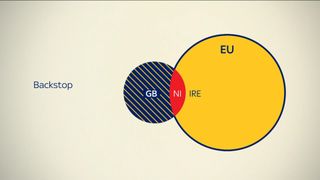 Ms Morgan also rejected claims MPs were instigating a "coup" to thwart Brexit.
"To describe it as a coup is overblown," she said.
"I think as other MPs have said, it's a strange coup that starts with a whole bunch of democratically elected members of parliament."
Mr Raab said he still thinks there is a possibility the PM's deal could get through parliament – if she manages to get changes to the Irish border backstop and a commitment from the EU for a "first in class" free-trade deal.
One option that is reported to have been suggested was the idea of agreeing a bilateral treaty with Dublin to remove the need for the backstop.
But a senior Irish government source has told Sky News there is "not a hope" of this happening.
The backstop – the insurance policy designed to avoid the return of a hard border on the island of Ireland – is the key stumbling block to Mrs May getting her deal approved by MPs.
Changes to the arrangement – such as a mechanism allowing Britain to end it – or removing it altogether could be the breakthrough the PM needs.
:: Sky News will broadcast a special live debate called Brexit Crisis – Deal Or No Deal this evening from 7pm to 8pm. An invited audience of voters in Leeds will react to the results of a Sky Data poll on some of the key issues facing the country.