'Dogging' couple found guilty of raping three teenage girls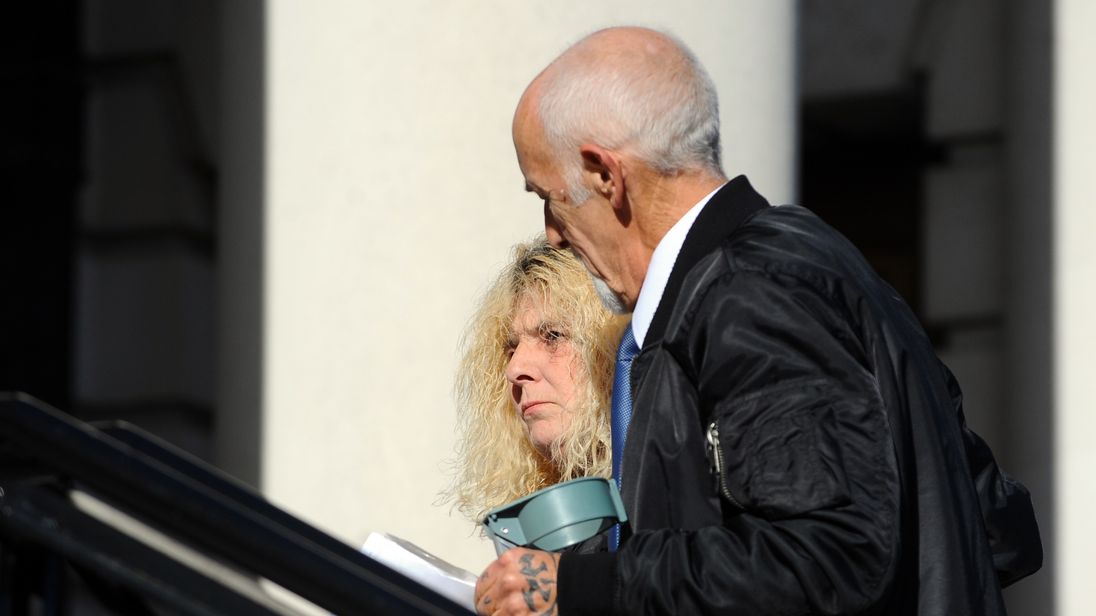 A couple face life in prison after being found guilty of raping three teenage girls in the 1980s and 1990s.
Peter Griffiths, 65, and his wife Avril, 61, "worked together befriending the girls before going on to sexually abuse them", said prosecutor Wendy Brady.
The couple, from Barry in South Wales, admitted taking part in swinging, group sex and dogging during the 80s and 90s to "spice up our relationship".
But they both denied a series of sex offences against the three girls.
Peter Griffiths said he had consensual sex with one of the girls and took photos of another with her permission, when both were above the age of consent.
He described an allegation that he had sex with one of the girls on a mattress in the back of his van as a "complete fabrication".
But the jury at Cardiff Crown Court returned unanimous guilty verdicts in less than four hours.
Peter Griffiths was found guilty of eight counts of rape, three of indecent assault and two of taking an indecent photograph of a child.
He was also convicted in 1974 of a sex offence against a girl under the age of 16, Prosecutor Caroline Rees QC told the court.
His wife, Avril Griffiths, was found guilty of five counts of rape, two of taking an indecent photograph of a child and two of indecent assault.
Ms Brady said the couple "showed no regard for the welfare of the children they were abusing, treating them as objects to fulfil their sexual desires".
The three victims who reported the couple's "depraved actions" showed "immense strength and courage", said Detective Sergeant David Rich.
He said he hoped the verdict would give other potential victims the confidence to come forward.
Judge Jeremy Jenkins QC said Mr and Mrs Griffiths could both expect a "considerable sentence".
"If I am satisfied either of you is a dangerous offender, an extended sentence or even a life sentence would be appropriate," he said.
The couple were remanded in custody and will be sentenced on 18 October.