David Davis predicts 'terror will win' and prevent no-deal Brexit
Revealing his opinion on the outcome of talks with Brussels, he guessed Britain would succumb to the "irrational fear" of a "no deal" divorce.
The former Brexit secretary thought a deal would be struck but it could be brought down in parliament.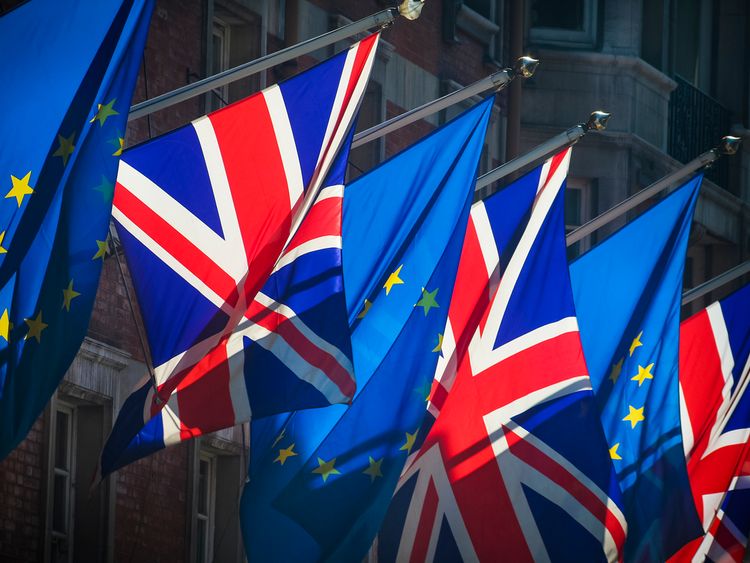 Negotiations are due to begin in earnest after MPs vote on the budget later this week.
A summit of EU leaders in December is seen by the bloc as the last practical point for a deal to be agreed.
Mr Davis, speaking at an event at the Institute of Economic Affairs attended by key MPs from the DUP, was asked for his predictions on the Brexit process.
"Terror will win," he admitted.
"The fear of no deal, I think – we haven't had a chance to talk about it much – but I think that's an irrational fear of no deal or [a] WTO [World Trade Organisation] deal.
"That will win and there will be a deal.
"It may take [a] few passes, there maybe a deal passes in Brussels and fails in Westminster."
Steve Baker, a former Brexit minister who quit alongside Mr Davis over the Chequers proposal in July, muttered as he watched: "Don't say that."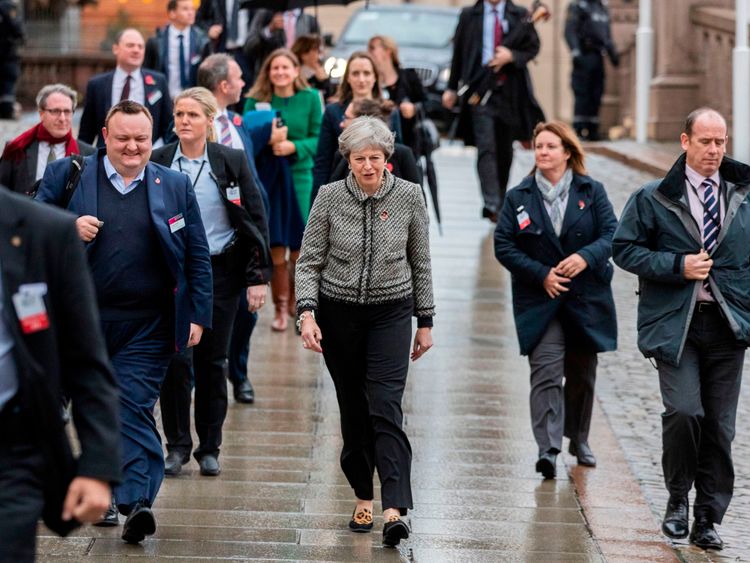 It comes hours after Theresa May headed to Oslo for the Northern Future Forum, in part to shore up support for her "global Britain" post-Brexit vision.
She assured Norwegian prime minister Erna Solberg that even in a no deal Brexit, people in the UK from EEA countries – Norway, Iceland, Switzerland and Liechtenstein – will have their rights unilaterally protected.
The prime minister also ruled out a snap general election, saying that would "not be in the national interest".
And she condemned calls for a referendum on the final Brexit outcome.