Dani Dyer and Jack Fincham favourites to win final tonight
After eight weeks of coupling, dumping, grafting and mugging-off, tonight is the night one lucky couple will claim the Love Island crown.
After 56 episodes, four couples are set to battle it out in the series finale – and not just for the glory of the 2018 title, but also for an impressive £50,000 in cash.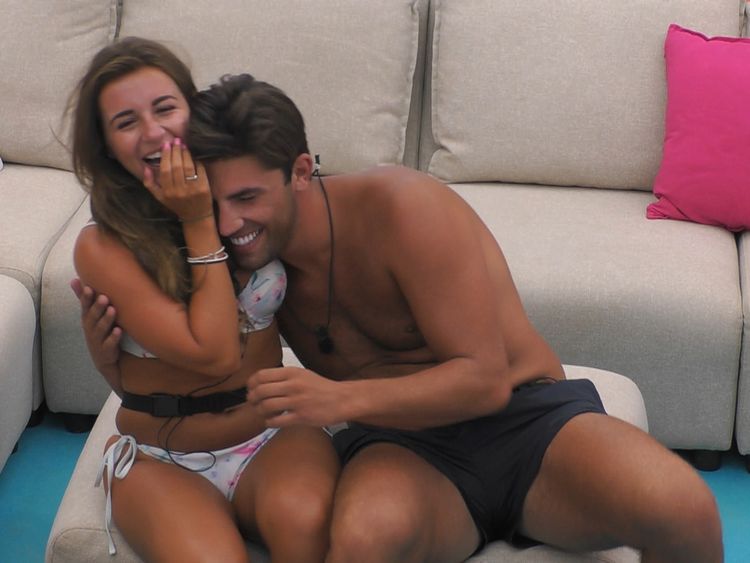 The last couples standing – Dani and Jack, Kaz and Josh, Laura and Paul and Wes and Megan will all go head-to-head this evening to claim the prize.
And if you are one of the show's millions of viewers finding it hard to picture a life post-Love Island, you are not alone.
The series, which turns falling in love into a reality gameshow played out for maximum viewing pleasure, has charmed the nation.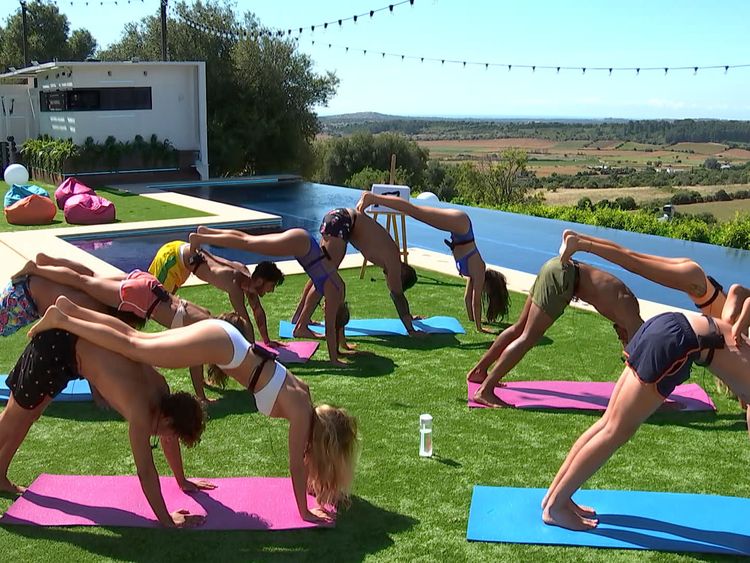 It brought record-breaking viewing figures for ITV2, with the launch show in June attracting the channel's largest ever audience with 2.9 million viewers.
That figure was topped just a few weeks into the run, with three million viewers tuning in mid-week.
But why is it so successful?
An idyllic location (Majorca), beautiful contestants and plenty of screen time (six hour-long episodes per week) certainly gave the show a boost from the start.
BAFTA-winning presenter Iain Stirling's quippy voiceover also helps to lubricate the on-screen action.
Stirling studied law at Edinburgh University before going on to present children's TV and earning his presenter stripes alongside a scruffy terrier puppet called Hacker.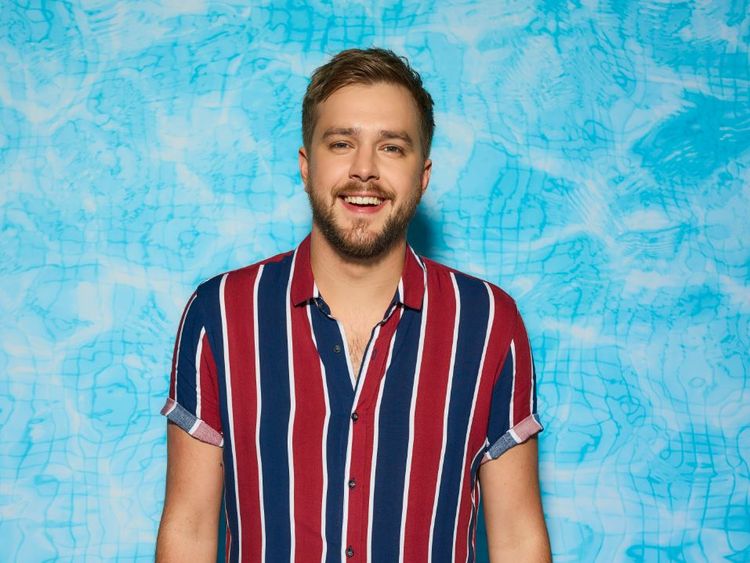 The voice of Love Island, he now dates former MTV presenter and Love Island fan Laura Whitmore – who apparently pumps him for Island gossip on a regular basis.
And she's not the only celebrity fan – ex-Oasis frontman Liam Gallagher, rapper Stormzy (who made a surprise appearance during last year's series three) and DJ Nick Grimshaw have all expressed a liking for the reality show.
American hotel heiress Paris Hilton appears to be watching too, tweeting to her 18 million followers: "@LoveIsland Jack & Dani are goals! 😍 #LoveIsland".
There's even the odd minor-celebrity thrown in to give the show a little star dust, with Danny Dyer's daughter Dani (yes, really) a clear favourite to win.
Dani and pen salesman Jack Fincham have been coupled since the start, and say they plan to move in together after the show comes to an end.
The popular pair have even received the thumbs up from The Royal Society for the Protection of Birds thanks to Jack's penchant for bird watching during his time in the villa.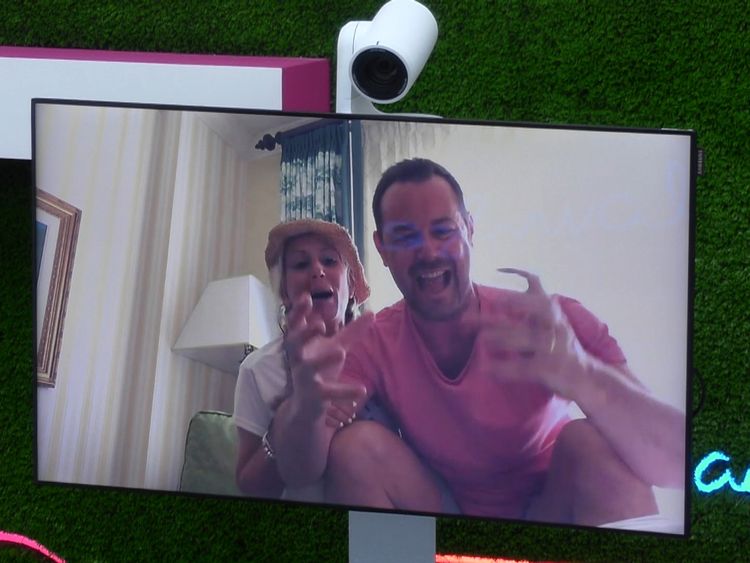 Winning an A* for ingenuity, the show's producers even managed to wangle an appearance of sorts from Daddy Dyer over the weekend.
The always awkward meeting of boyfriend and father was given an extra excruciating twist, with Jack meeting the EastEnders actor over Facetime.
Luckily the soap star, who was speaking from his family holiday in Florida, said he "approved" of Fincham, telling him "I think you're absolutely bang on" and a "proper geezer".
He also told him he had a bit of a belly using cockney rhyming slang – a classic Dyer move.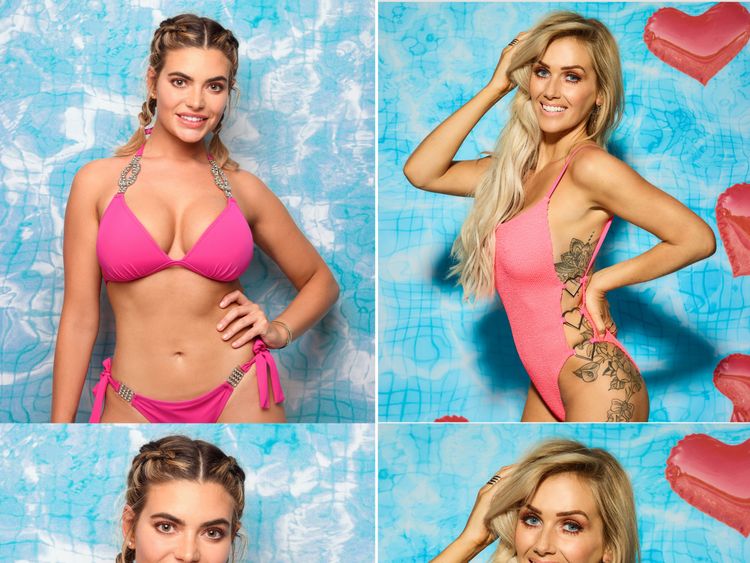 Viewers were quick to share their love for Danny's appearance on social media, hailing it the best moment of the series so far.
The highest-rated show across all channels in its 9pm time slot, it is not just Britons who love it. Love Island is now produced in seven other countries.
Within 24 hours of launching last month, Love Island Australia received the largest catch-up service ratings for an Australian reality TV show ever.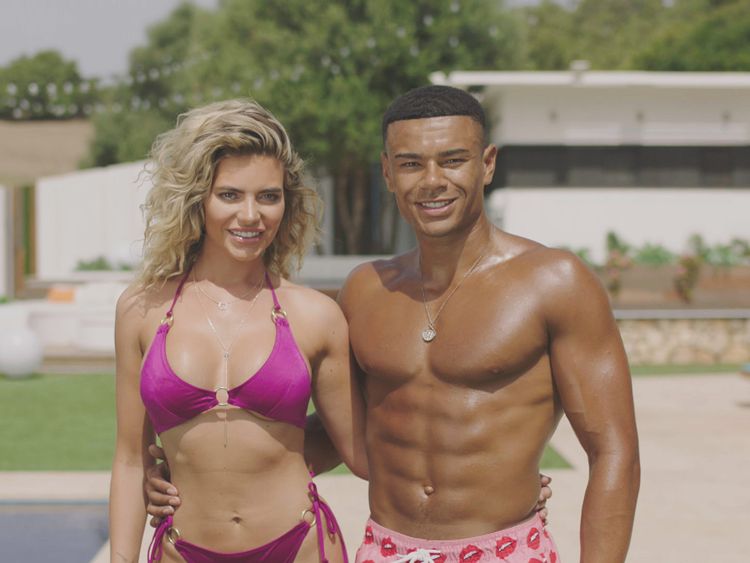 With three successful series behind it, the UK show even took home a BAFTA earlier this year, winning the award for best reality show and paving the way for the current series' success.
Thorpe Park has opened its own Love Island-themed attraction – complete with beach – this summer.
And more than one university student has written a dissertation on the reality show.
Adam's treatment of Rosie led to accusations of emotional abuse from Women's Aid. And when Niall, a construction worker from Coventry, made an unexpected exit due to "personal reasons", concern was palpable across the country.
LINK –
Wait -what Niall has quit #LoveIsland?! Totally focused on Brexit votes obviously but do hope the shows Neville longbottom alright….

— stellacreasy (@stellacreasy) June 12, 2018
Labour MP Stella Creasy tweeted amid the Brexit votes to say she hoped he was all right.
The show even had its own underdog.
Unlucky in love Alex, an A&E doctor from Wales, won the hearts of the nation before being dumped from the villa just one day before the final.
One fan explained her newfound love for the show: "It's the first series I've ever watched, but I'm addicted. It's the same appeal as Big Brother. Seeing into people's lives – into relationships which are normally secret. You know they're not real, but it doesn't matter.
"Plus, as a girl, you get to see how the men act when they are with a date, and then how their behaviour changes when they are with their friends. And then again, how that dynamic changes when they interact with the girl's mates.
"It's on six nights a week but I wish it was seven. I look forward to 9pm. Most of my friends watch it too. And every episode ends on a cliff-hanger, so you have to watch it the next day."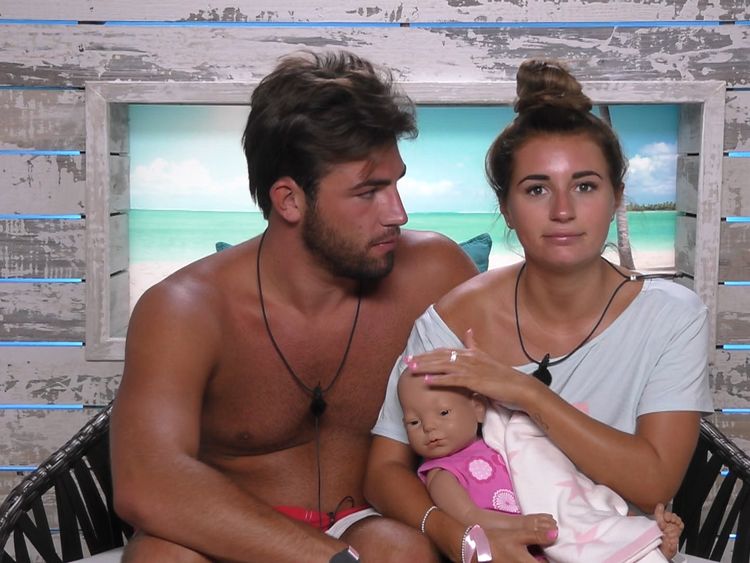 The world, it seems, cannot get enough.
With the show recently commissioned in Denmark, Finland and Norway, there will be a version of Love Island on somewhere around the world every single day between now and Christmas.
A daily Love Island podcast which dissects each night's antics – presented by Kem Cetinay, one half of last year's winning couple, and DJ Arielle Free – has barely been out of the top spot on the iTunes podcast chart since launching at the end of May.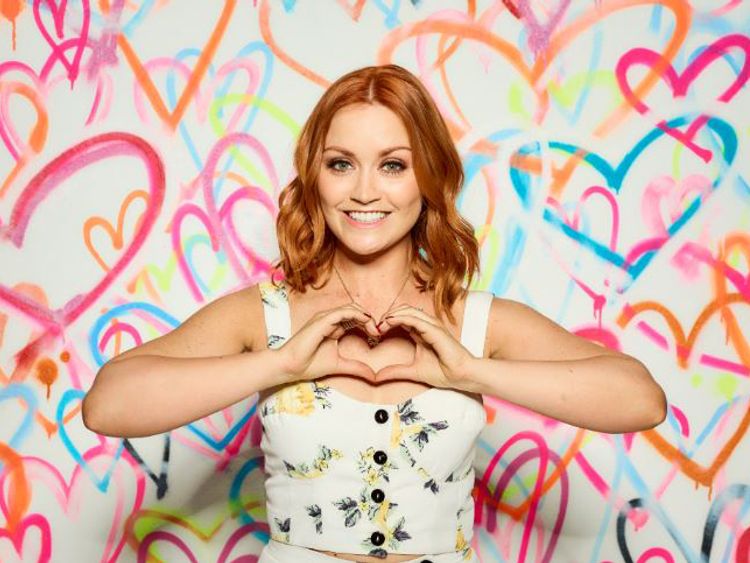 Free – who appeared in one of the Harry Potter films and briefly worked as a foot model – landed the job as Morning After podcast host after throwing her own Love Island final party last year.
A true Love Island fan, she puts the success of the show down to its authenticity: "It's a real insight into how we function as adults when it comes to dating. There are always those moments you can relate to – the uncertainty, the lust, the love.
"Last year's show moved away from all the sex and focused more on the relationships between people, I think that's why everyone became so gripped. You want them to fall in love, you want them to work and you're always rooting for someone or a couple. I genuinely feel heartache when it doesn't work out for some of them."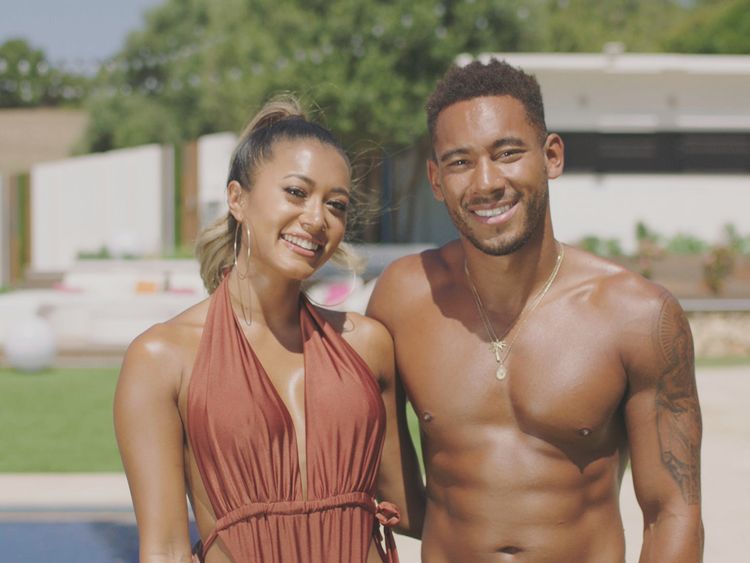 Love Island commissioning editor Amanda Stavri agrees that the tone of the show is of primary importance. Explaining how the production team carefully edit any intimate scenes, she says: "It's really important that it's not a salacious show – that it isn't grubby."
Stavri also puts its success down to "not being full of conflict" and the fact "it doesn't feel exploitative".
When whittling down the vast numbers of entries, producers insist they don't cast for potential conflict, instead relying on the natural dating dynamic to create tension.
Some 85,000 people applied to be on the show this year – more than double the number of applicants for Oxbridge.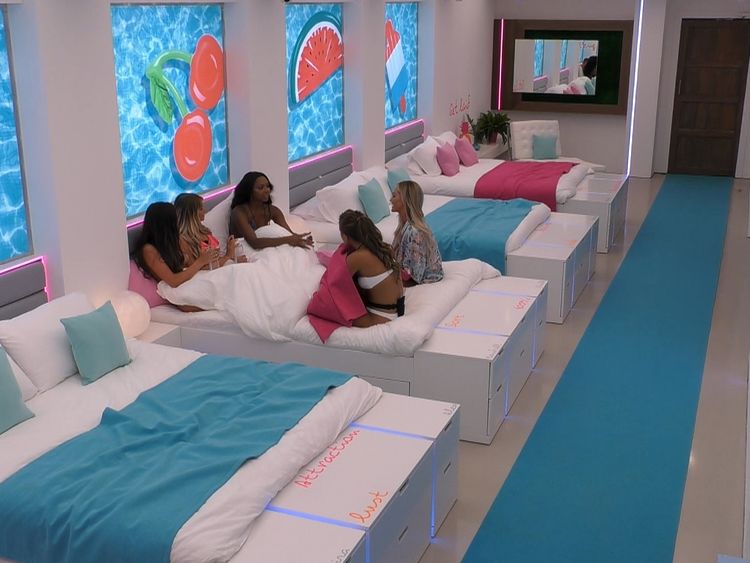 Love Island producer Richard Cowles has called the non-scripted show "aspirational, relatable and all about falling in love".
However, Cowles goes on: "If people don't like it they don't have to watch. We're not pretending to be anything other than an entertainment show that's a distraction from real life."
Geared towards a younger audience, over half of Love Island's launch night viewers were aged 16-34.
Only Britain's Got Talent – shown on ITV's main channel – has attracted a bigger audience for that demographic on any channel so far this year.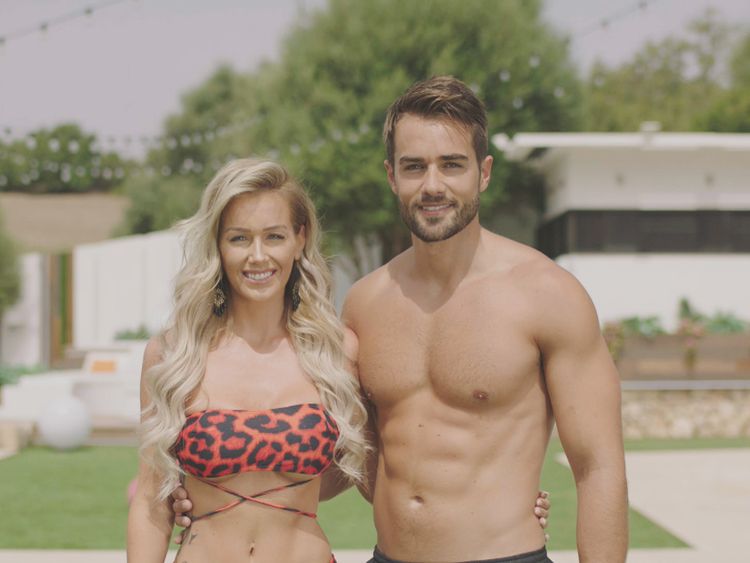 Arielle Free says the show's success is in large part down to the hard work of the production team: "I think Love Island winning the BAFTA was a true reflection of what audiences are consuming and enjoying. It's such a great accolade, especially for all the cast and crew who work tirelessly over the year and the two months in the villa to make it as entertaining and memorable as possible."
It's also possible that Love Island can put its popularity down to the simple fact that people love to see their own experiences reflected on screen.
If you take away the location, honed physiques and perfect hair, what you are left with is people attempting to connect, along with all the pitfalls and pleasures that come along with that gamble.
As Free puts it: "Sometimes we act so differently when we meet someone we like and to see others be exactly the same gives you a reassurance or a lightbulb moment that it's a natural human reaction.
"It shines a spotlight on how weird and wonderful we all are when it comes to finding love."
The Love Island final takes place tonight at 9pm on ITV2.