Crucial vote for Homebase as creditors vote on store closure plan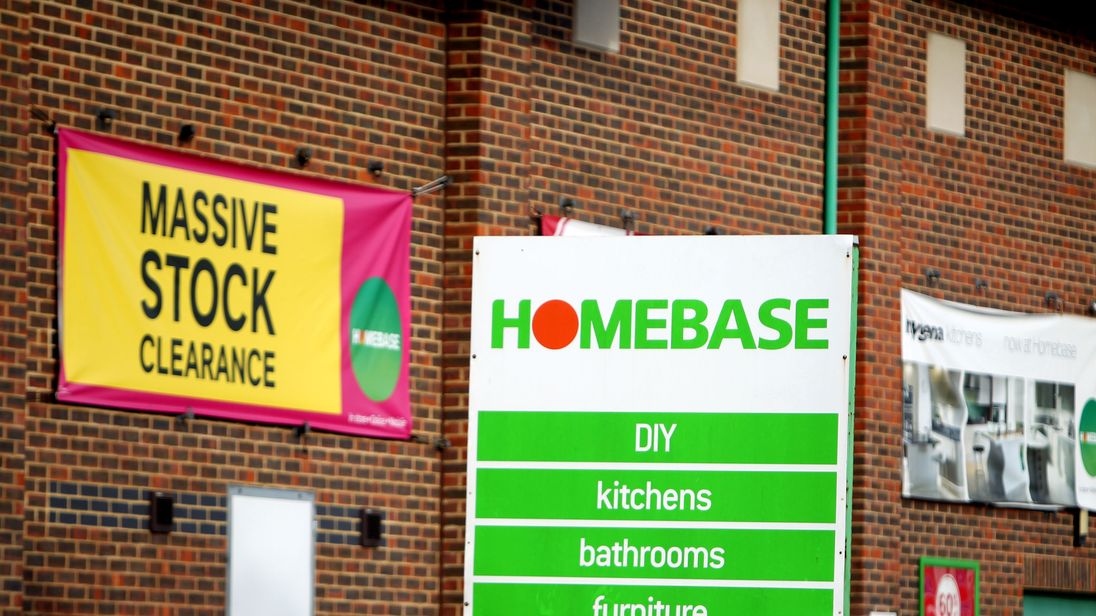 DIY chain Homebase is hoping for approval from creditors to close 42 stores, with the firm risking administration if the plan is rejected.
A decision is expected on Friday afternoon after the creditors vote on the proposal to close stores and reduce rents.
Hilco Capital, which bought the chain for £1 in May, has put forward a plan to revive Homebase's fortunes that involves a controversial Company Voluntary Arrangement (CVA).
It proposes that landlords share the pain felt by retailers – who have seen a combination of factors undermine their businesses.
CVAs have been used by House of Fraser, Carpetright, Mothercare and New Look.
When Hilco announced plans for the CVA, the company said: "Rental costs associated with stores are unsustainable and many stores are loss making.
"The CVA enables Homebase to make essential changes to its store portfolio, reducing its cost base and providing a stable platform on which to continue its turnaround.
"It is anticipated that 42 stores will close during late 2018 and early 2019.
"The proposed changes to the store portfolio will regrettably mean redundancies from those stores earmarked for closure.
"The process is expected to lead to a reduction of up to 1,500 roles, although every effort will be made to redeploy team members within the business where possible."
Landlords have complained that the attempts to slash rents by as much as 90% are too steep.
According to the Times, property owners M&G and Aberdeen Asset Management have hired a legal firm to challenge the proposals.
If the proposal is approved, Hilco plans to invest £25m into the business, which has about 250 stores and 11,500 staff.
Hilco, which rescued HMV five years ago, has been working on the CVA since buying Homebase from Wesfarmers, the Australian group which paid £340m for it in one of the most disastrous takeovers seen in the British retail sector.
Wesfarmers made a loss of about £1bn on the deal.