Coronavirus: Pubs can open at 6am tomorrow as lockdown measures are relaxed | UK News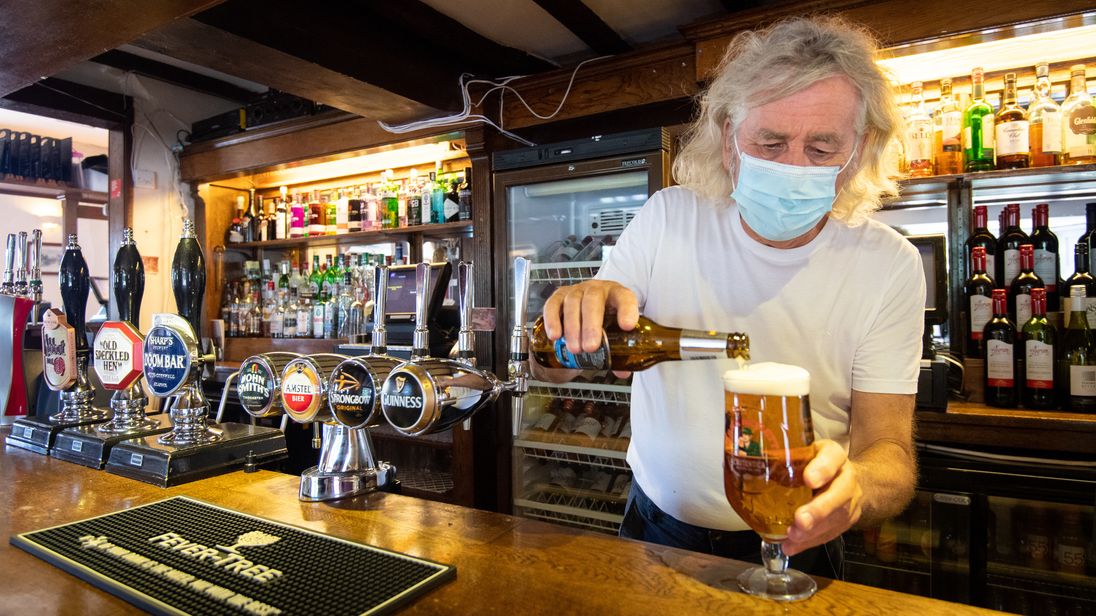 Pubs will be allowed to open from 6am tomorrow as punters prepare to order their first pint in more than three months.
Downing Street has said the restriction is being relaxed at that time in the event "anybody would attempt to try to open at midnight" tonight.
Bars and restaurants will be opening their doors tomorrow after the government announced a further easing of lockdown measures.
Downing Street has said on Friday pubs and restaurants will not have to limit the amount of time people can spend inside.
The prime minister's official spokesman said: "It's not part of the regulations, as I understand it.
"Pubs, and restaurants in particular, as I'm sure lots of us will know, do sometimes put limits on the amount of time you can have a table for, for example."