Coronavirus: Airbus cuts 1,700 UK jobs due to 'unprecedented' crisis | Business News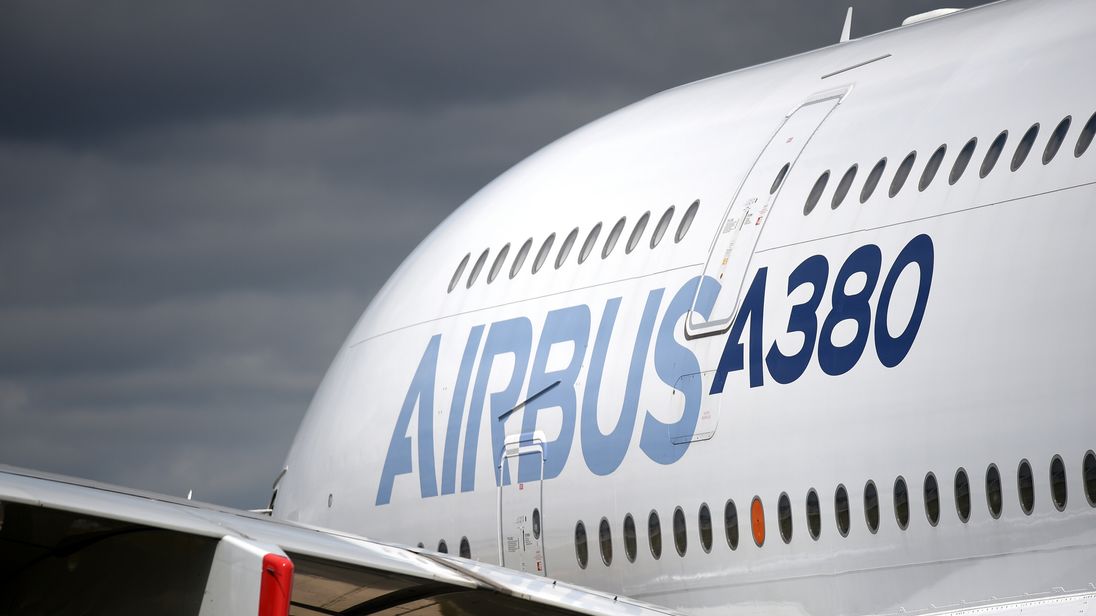 Airbus is to cut 1,700 jobs in the UK as part of a major restructuring caused by the coronavirus crisis, the company has announced.
The France-based aeroplane maker said it was cutting 15,000 roles overall as it faces up to what it described as an "unprecedented crisis" in the industry.
It currently employs 13,500 people in the UK including major sites at Broughton in north Wales and Filton in Bristol.
The planned cuts are expected to be completed by next summer.
Airbus said 5,000 jobs will go in France and 6,000 in Germany, with 900 affected in Spain and the remainder at other sites worldwide.
It said it took the decision after a 40% plunge in commercial aircraft business activity in recent months resulting in a slump in production.
The company said that while it was grateful for government help to support the sector, it was facing the prospect of air traffic levels not recovering to pre-COVID levels until possibly as late as 2025.
Airbus chief executive Guillaume Faury said: "Airbus is facing the gravest crisis this industry has ever experienced.
"The measures we have taken so far have enabled us to absorb the initial shock of this global pandemic.
"Now, we must ensure that we can sustain our enterprise and emerge from the crisis as a healthy, global aerospace leader, adjusting to the overwhelming challenges of our customers.
"To confront that reality, we must now adopt more far-reaching measures."