Congestion crisis warning as vehicle numbers soar by 2.5 million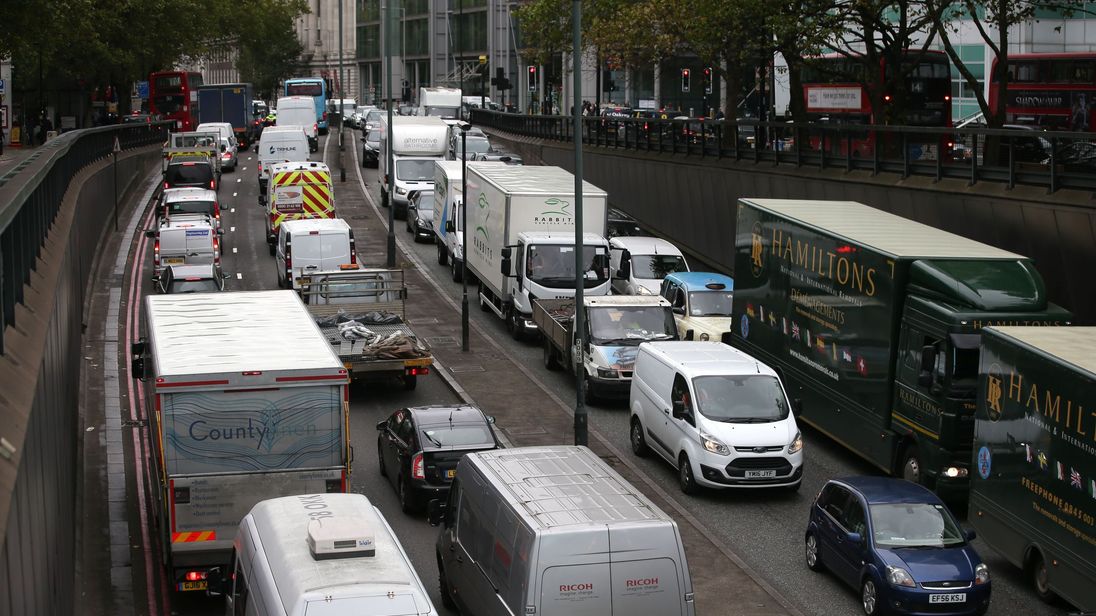 The number of vehicles on the country's roads has soared by nearly 2.5 million during the last five years, sparking warnings of a growing congestion crisis.
The 7.7% increase in traffic, up from from 29,692,300 in 2013 to 32,153,000 last year, comes as the amount of "road space" rose by just 0.6% (1,119 miles) over the same period.
There are now 170 vehicles per mile of road, compared to 158 five years ago, according to the Local Government Association (LGA).
The organisation, which represents 370 councils across England and Wales, said UK drivers wasted an average of 31 hours in rush-hour traffic last year, at a cost of £1,168 to each motorist.
It is calling for 2p per litre of existing fuel duty to be put into local roads maintenance to help tackle a £9.3bn backlog of repairs.
LGA transport spokesman councillor Martin Tett said: "England's roads are currently gripped by a growing congestion crisis.
"Very few journeys begin and end on a motorway or trunk road, yet government funding on the strategic road network is 52 times higher than for local roads.
"Spending more on improving our national roads will only serve to speed vehicles up between increased delays and congestion on local roads."
Mr Tett added: "Councils are working hard to combat traffic and congestion but need to be able to do more to tackle this growing problem."
Earlier this month, it was revealed that motorists were attempting to avoid urban bottlenecks by switching to longer, rural routes.
Data from the Department for Transport found that traffic levels on Britain's urban A roads had fallen by 1% since 2012 while usage of rural A roads was up by 12.8%.