'Clap for the NHS': Boris Johnson joins nationwide applause on health service's birthday | UK News
Boris Johnson has joined people across the UK in clapping to pay tribute to NHS staff on the health service's 72nd anniversary.
Hospital staff gathered outside their places of work to take part in the nationwide round of applause at 5pm on Sunday.
Labour leader Sir Keir Starmer, Scotland's First Minister Nicola Sturgeon and the Prince of Wales also joined the tribute.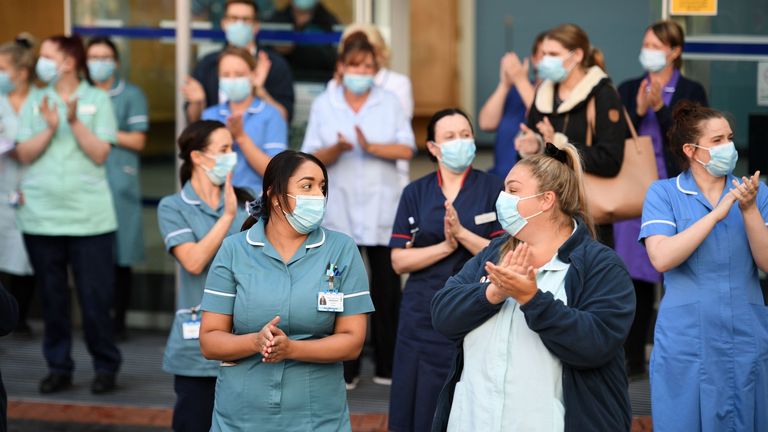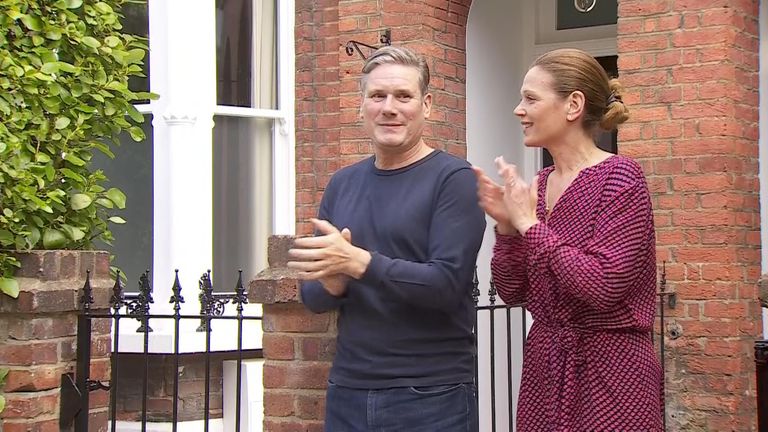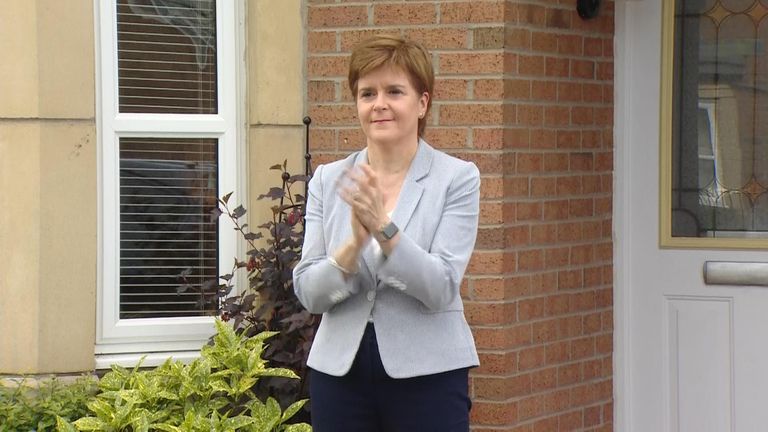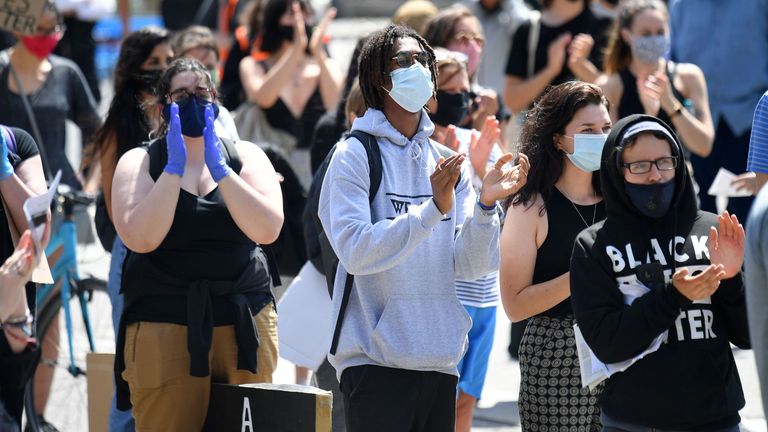 Members of the public had been encouraged to join in the tribute as a way of saying thank-you to NHS staff who have worked throughout the coronavirus pandemic.
It follows the weekly nationwide clap for carers events, with those behind the plan hoping it will become an annual tradition.
The prime minister met NHS workers in the Number 10 garden on Sunday afternoon, while public buildings including the Royal Albert Hall, Blackpool Tower and the Shard were lit up blue in tribute to the health service.
Mr Johnson had previously urged the public to clap for "those who have worked tirelessly and selflessly to help the nation get through this pandemic".
Earlier in the day, protesters who had gathered in support of Black Lives Matter at Marble Arch in London paused to give a round of applause to celebrate the NHS anniversary.
Liverpool and Aston Villa players had also lined up to clap ahead of their Premier League match at Anfield.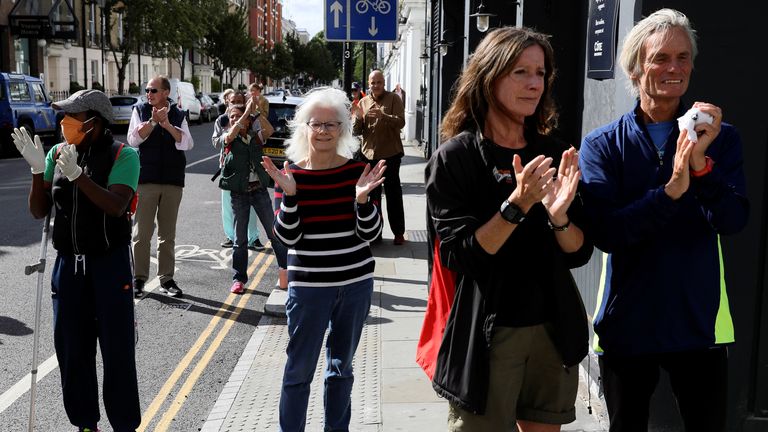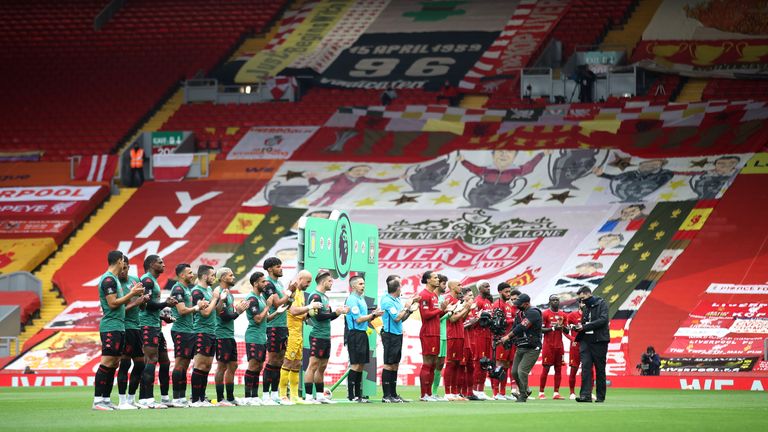 And sharing a photo of himself clapping for the 5pm round of applause, Health Secretary Matt Hancock tweeted: "Fantastic to come together on the NHS's 72nd birthday to once again clap for all our carers. Thank you all for everything you do."