Carney warns no-deal could see 10% shopping bill hike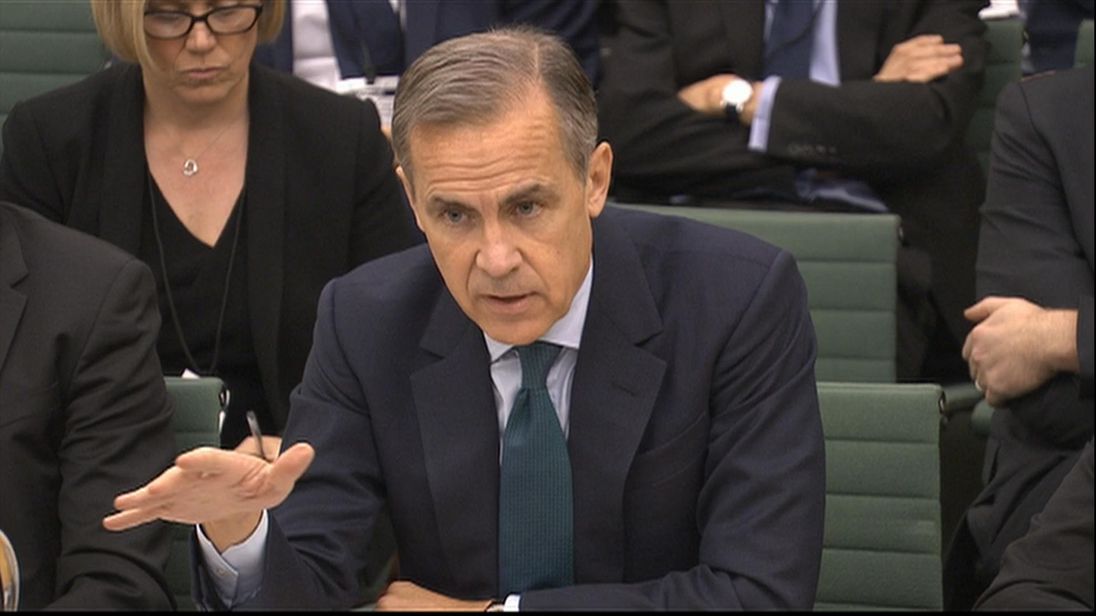 Mark Carney has warned that a no-deal Brexit could see average food shopping bills rise by 10%.
The Bank of England governor set out his view of the expected impact of crashing out of the EU without a withdrawal agreement as he appeared before MPs on the Treasury select committee.
Food prices would be expected to see a sharp one-off rise as the impact of new tariff barriers and a plunge in the pound takes effect, he said.
"In the most extreme scenario, on average your shopping bill goes up 10%," Mr Carney said.
The Bank had already warned last week that a disorderly Brexit could push the UK towards the biggest slump in modern memory, with the economy shrinking by 8%, house prices crashing 30%, unemployment nearly doubling and inflation spiralling to 6.5%.
More follows…