Carney and Hammond to give evidence on impact of PM's Brexit deal
Mark Carney and Philip Hammond will give evidence to MPs next week about the economic impact of the prime minister's Brexit deal, ahead of a parliamentary vote.
The Treasury select committee announced it would also hear from Andrew Bailey, head of the Financial Conduct Authority (FCA), the City watchdog.
Separately, business leaders from major companies including Airbus are to appear before the business select committee to discuss the impact of the Brexit deal – or a "no-deal" scenario.
It comes as Theresa May makes a direct appeal to the nation to back the agreement at a time when she faces a tough task trying to steer it through parliament.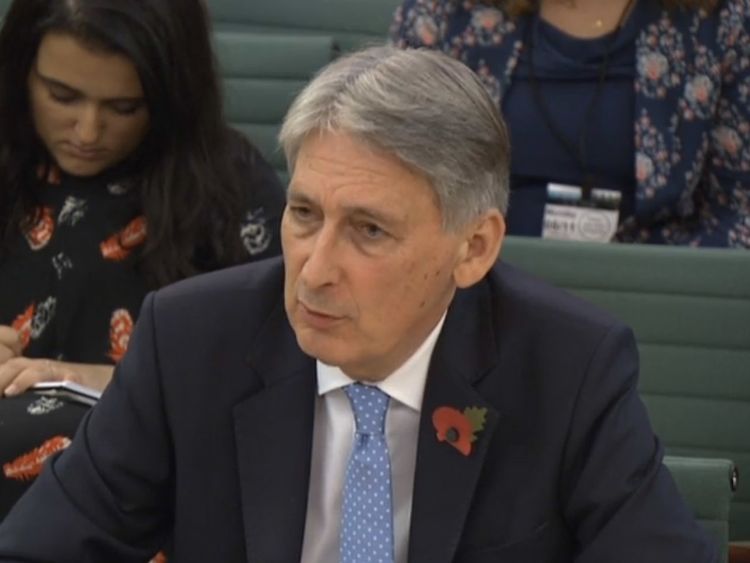 Markets have reacted cautiously to the endorsement of the draft agreement this weekend by European leaders as doubts remain over whether the deal will be passed by MPs.
The pound was little changed against the dollar at $1.28 while Royal Bank of Scotland and Barclays were each up by more than 2%, helping the wider FTSE 100 Index climb by about 1% in early trading on Monday.
Analysis published by the National Institute of Economic and Social Research, commissioned by the People's Vote campaign for a second referendum, calculated that Mrs May's deal would leave the UK £100bn a year poorer than were the country to remain in the EU.
It comes ahead of an assessment by the Bank of England and the FCA to be published this week.
FCA chief executive Andrew Bailey will give evidence to the Treasury select committee on Monday before Bank of England governor Mark Carney appears on Tuesday and the chancellor on Wednesday.
The committee has asked the three organisations to publish their analyses of the Brexit withdrawal agreement in good time before parliament comes to vote on the deal.
Nicky Morgan MP, chair of the committee, said the analysis would provide parliament with a "full and frank assessment of the withdrawal agreement and political declaration".
However, those who have in the past accused the Bank of England and the Treasury of engaging in a "project fear" campaign against Brexit are likely to be sceptical about the conclusions.
Mr Carney has already offered some support to Mrs May's Brexit deal, in an appearance before MPs last week.
Representatives from the food and drink, aerospace and pharmaceuticals industries will appear before the business, energy and industrial strategy committee this week.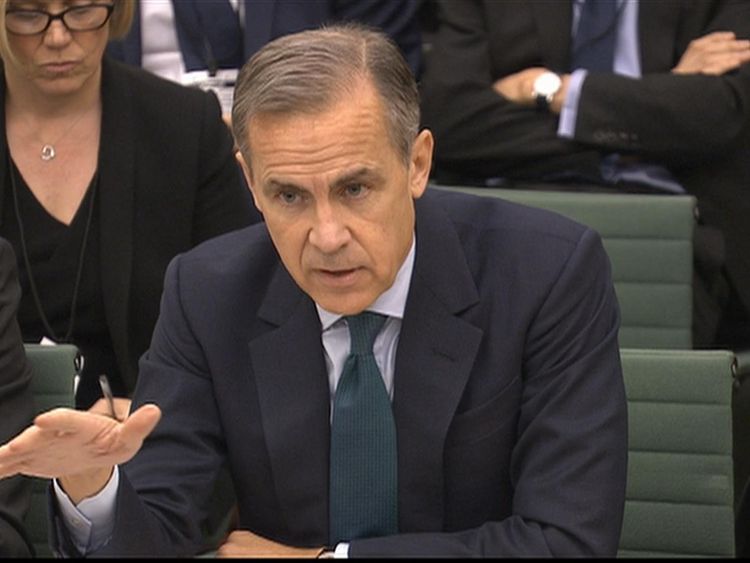 Among them will be Katherine Bennett, senior vice president of Airbus UK – a company which has been vocal in the past about the potentially damaging impact of Brexit – who is due to appear on Wednesday.
Next week, the business committee will examine the consequences for the car industry.
Rachel Reeves MP, chair of the committee, said it would inform debate in the House of Commons.
She said: "Businesses have been seeking clarity for many months.
"Now the prime minister has concluded negotiations on the withdrawal agreement and the draft political declaration, it's important that we examine the likely impact on business and investment, supply chains, on skills, and on labour."