Britons among injured after coach overturns in Belgium
Britons are among 21 people injured after a coach overturned in Belgium as it travelled from Amsterdam to London.
People from Ireland, the Netherlands, Afghanistan and Sierra Leone were also on board when the accident happened at 2.28am on Wednesday.
The driver of the Ouibus coach – a subsidiary of French state railways SNCF – spotted roadworks too late and drove into several concrete blocks on the E40 motorway between Brussels and Ostend, Belgian federal police said.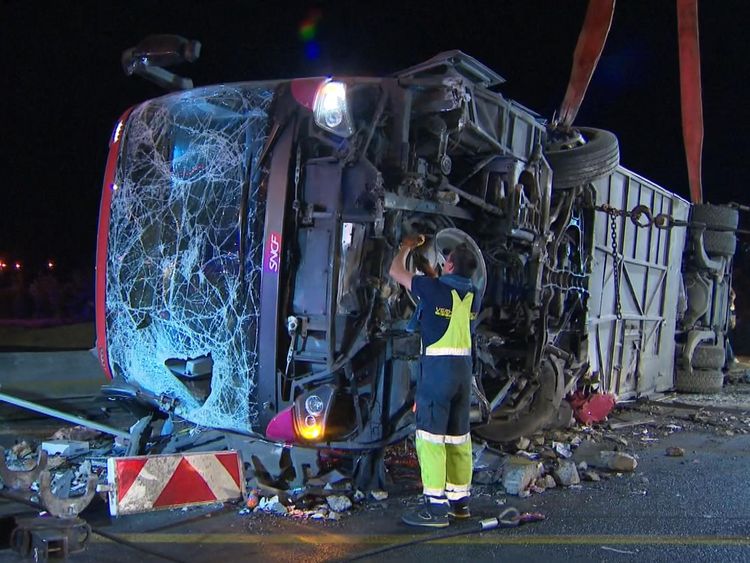 Two people, including the driver, were seriously injured. Firefighters had to free two people from the wreckage.
Others were taken to hospitals in Ghent, Tielt and Deinze with cuts and bruises and later transferred to a sports hall in Aalter.
They were subsequently put on a replacement bus.
"According to the driver's statement, his driving times and rest periods were in order," police spokesman Geert Allemeersch said.
"The Dutch driver felt fine before the accident. When he suddenly noticed the roadworks, it was too late."
The coach was lifted off its side and cleared from the road shortly before 6am.