British cancer sufferer stranded on remote island dies days before he was due to fly home
A British cancer sufferer who went on holiday to celebrate finishing chemotherapy has died after becoming stranded on an island in the Indian Ocean.
Jon Paul McAllister, 38, deteriorated rapidly while travelling with his fiance Craig Park due to a recurrence of his bowel cancer condition.
The couple from Glasgow had visited South Africa, Madagascar and the Seychelles to mark the end of Mr McAllister's treatment and their January engagement.
He was admitted to a medical facility on the French island Reunion and a flight home was arranged for Saturday but he became too unwell to travel.
A JustGiving page set up for Mr McAllister announced that he died with his fiance by his side.
The post said: "Jon Paul fought so hard against this awful illness for nine long months and now he's at peace.
"He was a legend that will live on forever in our memories and in our hearts.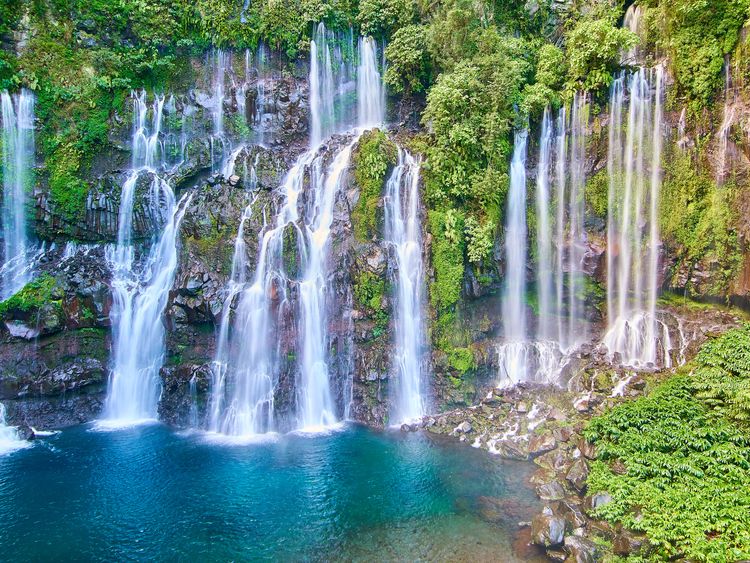 "We were so close to getting JP home.
"A medical repatriation service had been organised to fly him home on Saturday before his health rapidly deteriorated. Unfortunately, this was a non-refundable cost.
"Jon Paul and all his loved ones have been completely overwhelmed and touched by the generosity and support of everyone and cannot thank you all enough.
"We are now doing everything we can to bring JP home for that Scottish send-off he deserves.
"Any further donations to help with this and the vast medical costs that have unfortunately been incurred, would be greatly appreciated by us all."
Mr McAllister was first diagnosed with stage four incurable bowel cancer earlier this year and embarked on many months of intense chemotherapy.
The fundraiser had reached more than £25,000 on Monday after his health took a turn for the worse and recent scans revealed his cancer had returned.
Their target had been to reach £35,000 to fund overseas treatment and an air ambulance flight home.