B&Q owner Kingfisher's half-year profits down 30%
B&Q owner Kingfisher has reported a 30% drop in half-year statutory pre-tax profits to £281m.
The DIY group's revenue for the six months to 31 July was barely up at 1.2% to £6.8bn as it continues to bear the costs of its group-wide transformation programme.
Kingfisher, which also owns the Screwfix tool retail chain, said the profits slump came as a result of its ongoing restructure, a product range revamp and higher labour costs in the period.
It said the total cost of the its five-year long "One Kingfisher" transformation programme, which is half-way complete, would come to £800m.
Shares in Kingfisher slumped over 10% on opening.
The company said its intention was for the transformation plan to "deliver a £500m sustainable annual profit uplift by the end of FY 20/21, over and above what the business would have delivered without the plan".
"Until we have unified our customer offer, we will have limited store expansion, the focus of which will be Screwfix UK in the medium-term," it said.
On an underlying basis, pre-tax profits, excluding transformation costs, fell 14.8% to £375m.
For the overall UK and Ireland business, retail profits edged 1.2% higher to £281m.
But the group posted a 2.5% drop in like-for-like half-year sales for B&Q in the UK and Ireland to £2.6bn.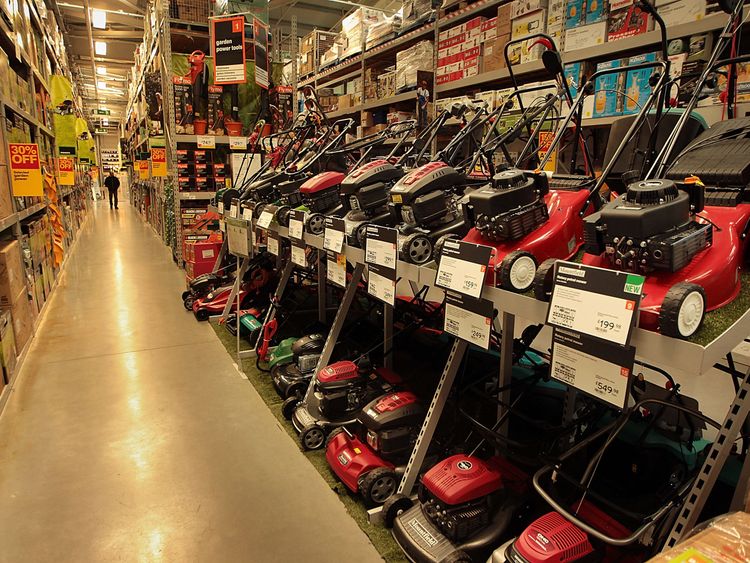 Screwfix's like-for-like sales rose 4.5% in the period.
Kingfisher chief executive Veronique Laury insisted the group was making "good progress" having reached the halfway point in its five-year strategy overhaul.
She said: "Transformation on this scale is tough, and there are challenges that we're working through.
"There is still much to do to improve our performance in France and to remove inefficiencies within the business as we continue to transform at pace."
She added the difficult retail trading conditions are "making our task more difficult than expected".
In the UK, the group said there was evidence of consumer "belt-tightening", while Brexit uncertainty was also holding back the property market, which in turn affected demand for DIY products.
Neil Wilson, chief market analyst at Markets.com, said investors remained unconvinced by Kingfisher's revamp.
He said: "It's still the same old story at Kingfisher with little sign that the turnaround is really working.
"With talk of activist investors circling, the French operation is one that could certainly be earmarked for hiving off, as previously argued on several occasions in the past."
B&Q's overhaul has seen the closure of 65 shops and about 3,000 job losses in the UK and Ireland over the last two and a half years.
Kingfisher has nearly 24,700 staff in the UK and Ireland and more than 63,900 overall, with operations in Poland, Russia, Romania and Iberia.
It has 296 B&Q stores and 598 Screwfix outlets in the UK and Ireland.