Boost for designers during royal tour
Fashion brands chosen by the Duchess of Sussex have seen a surge in interest during her tour of the Pacific with Prince Harry.
The royal couple are coming to the end of their 16-day visit to Australia, New Zealand, Fiji and Tonga and while eyes were initially trained on signs of the baby they are expecting next year, they quickly reverted to the clothes Meghan has been wearing.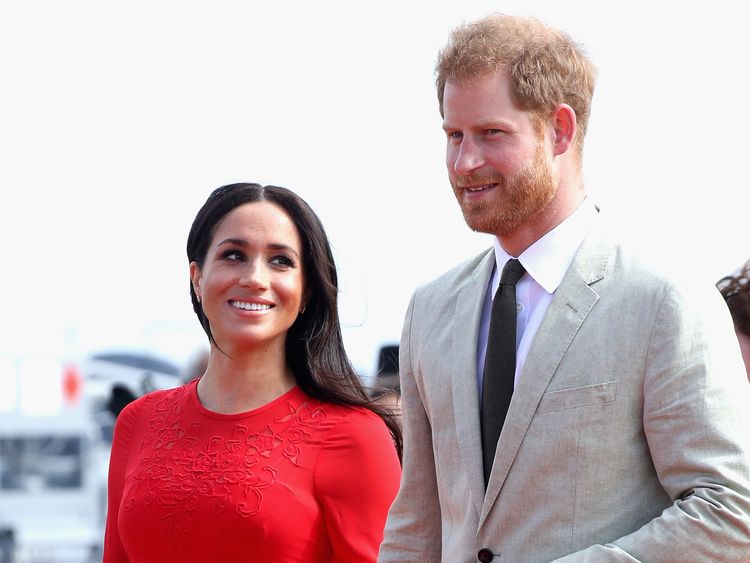 Self-Portrait, based in London's Mayfair, got a bit more publicity than they had expected when the duchess unwittingly left the tag on their design when she wore it in Tonga.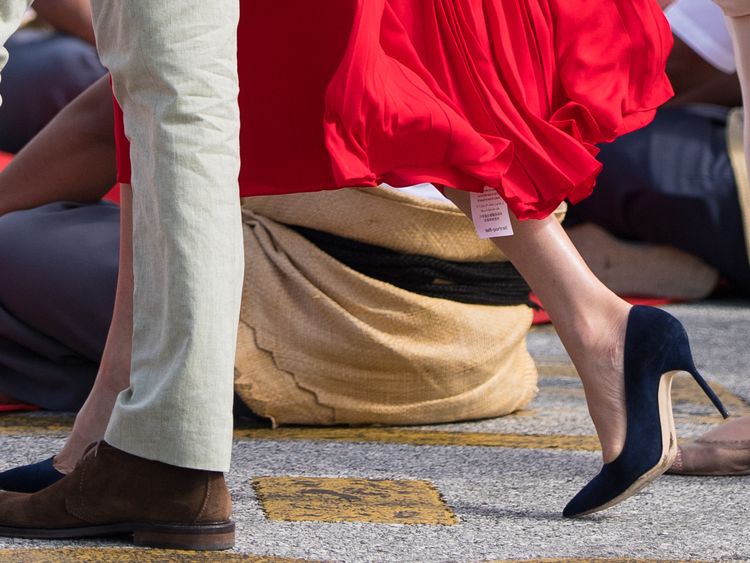 The bright red embroidered midi, which sells for £345, quickly flew off the shelves after photos of the faux pas were published.
People were so keen to get their hands on the dress that there was a 400% increase in visits to Self-Portrait's website.
Sales were also up 35% in the UK and 41% in the US.
If you were too slow, you can still pre-order – it is shipping mid-December.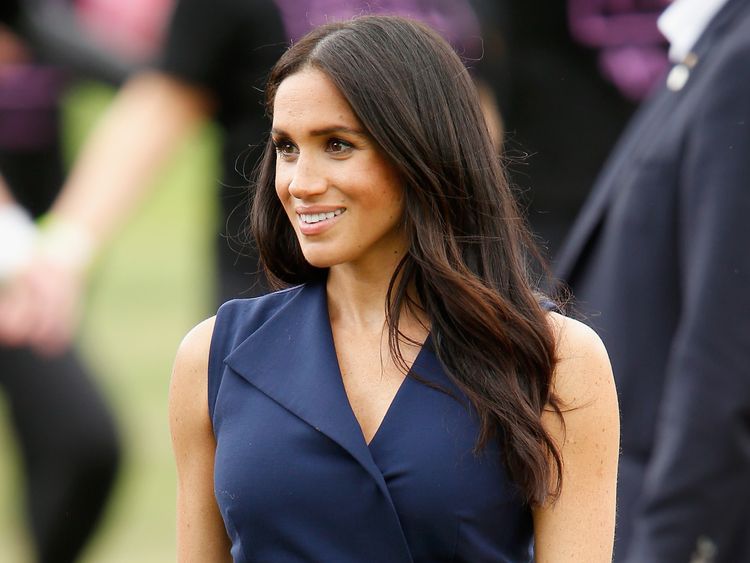 An Australian-designed dress worn by Meghan at the beginning of the tour – a white shift dress by Karen Gee – was so popular that the designer's website crashed.
Ms Gee said on Instagram that there had been an "incredible amount of interest" in the dress and her brand.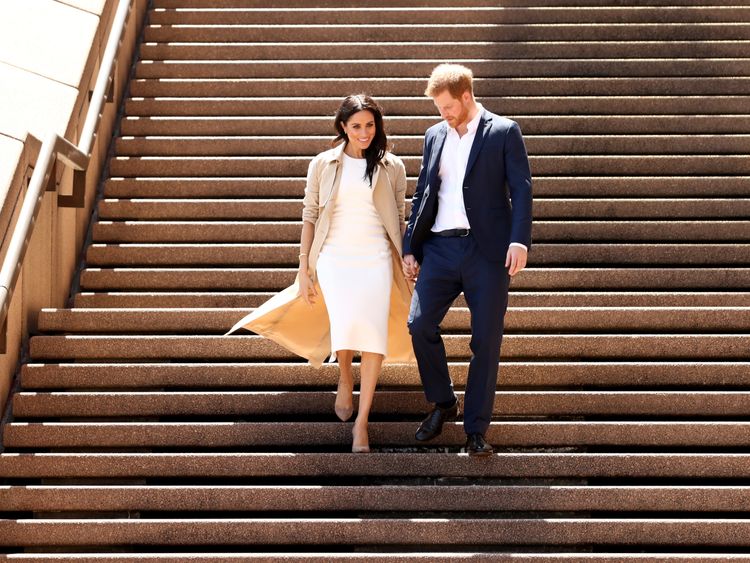 The website is back up now and the dress is available too – for £995.
French designer Martin Grant said sales had "hugely" increased since Meghan wore items from them, including a beige trench coat and a maxi sundress.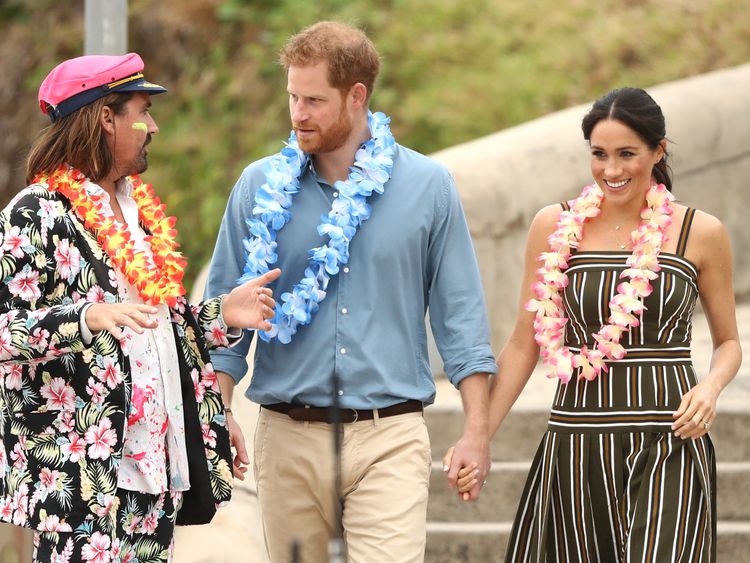 Google searches for designer Emilia Wickstead also spiked after Meghan wore one of her black outfits at the opening of the Anzac Memorial in Sydney.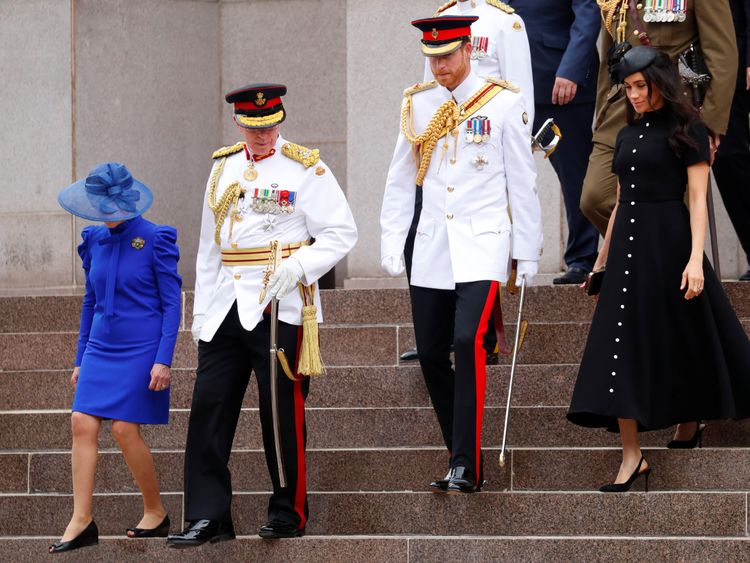 And designer Don O'Neill said on his Instagram that he was "so excited I can barely hold my phone" when he saw Meghan wearing an ivory crepe gown designed by him for his label Theia.
This one can also be pre-ordered, for £775.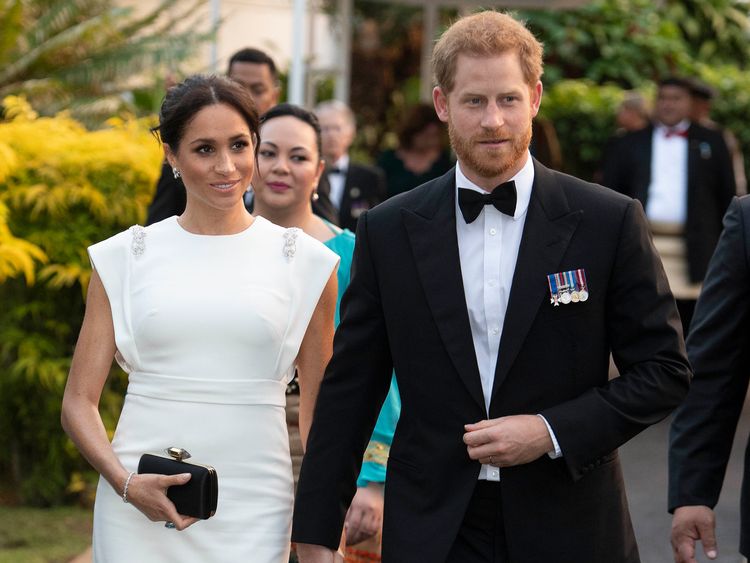 Other popular designs included a Stella McCartney cape dress, a grey blazer from Serena Williams and a white pearl dress by Australian label Zimmerman.