Black widow spider discovered in crate near Aberdeen is 'put to sleep'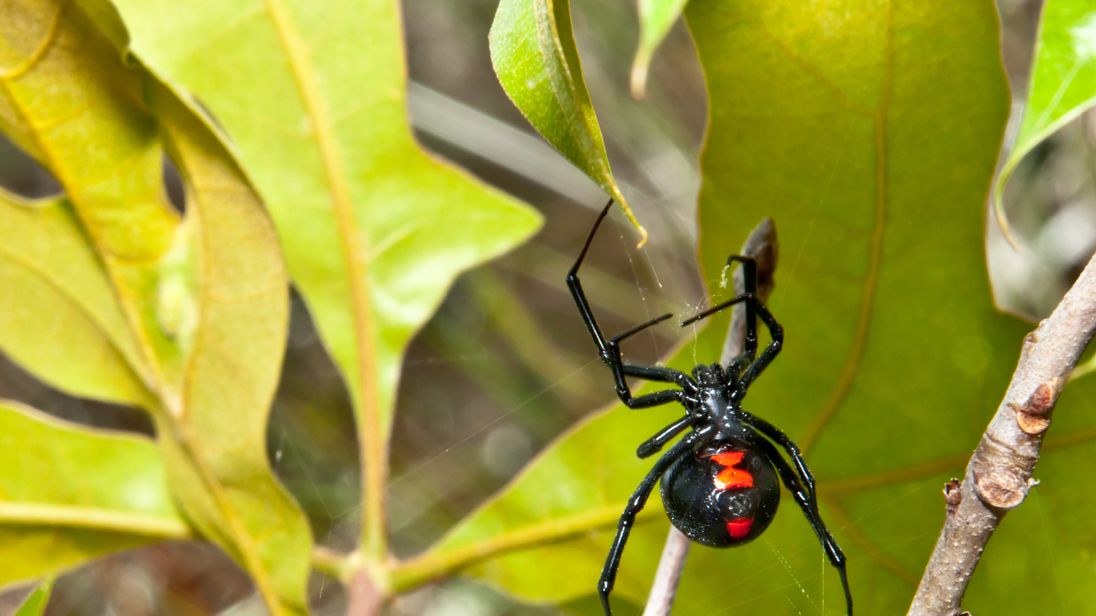 A poisonous eight-legged stowaway that made its way to Scotland in a crate has had to be "put to sleep" because there was nowhere to rehome it.
Workers at the business park in Portlethen, Aberdeenshire called the Scottish SPCA on Thursday afternoon when they found a black widow spider hiding in a crate.
Mike Flynn, superintendent at the Scottish SPCA confirmed the find but said it had not been able to find the unwanted visitor a new home.
"Sadly the spider had to be put to sleep as there is nowhere in Scotland to safely rehome it, and we could not keep it in our centre due to severe health and safety concerns."
Black widow spiders are native to the US. Their venom is 15 times stronger than that of a rattlesnake.
It causes cramps and fever but their bites are rarely deadly because they only release small amounts of venom.
It is not the first instance of illegal arachnid immigrants in Scotland.
In 2013, employees at the Kirkhill Industrial Estate in Dyce, Aberdeen, also discovered a black widow in a shipment from America.
The spider was rehomed by a person who ran an exotic animal rescue charity.
And last month two adult tarantulas were feared to have escaped in a Derbyshire village after empty pots were found in car park.