BBC to pay additional £850,000 costs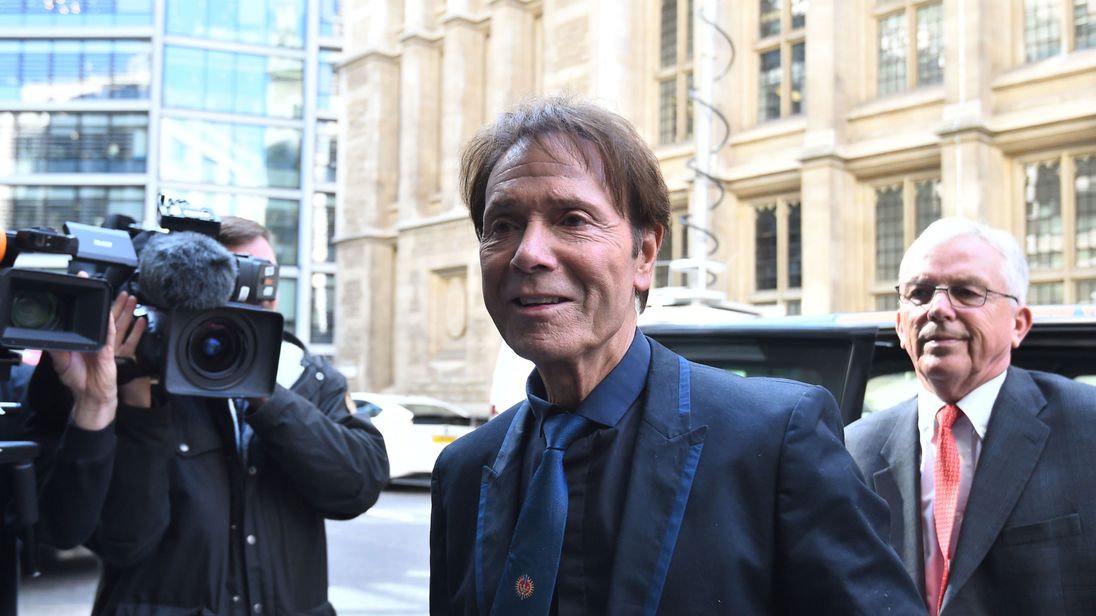 The BBC has agreed to pay Sir Cliff Richard £850,000 in costs, a substantial increase on the £210,000 damages already awarded to the singer.
The broadcaster has been ordered to pay the money within 14 days.
BBC bosses are seeking to appeal the High Court judge's decision over the high-profile privacy case, which they say could damage press freedoms.
The 77-year-old singer sued the broadcaster following its coverage of a South Yorkshire Police raid on his home in Sunningdale, Berkshire, in August 2014.
Officers were investigating an allegation of historic child sex abuse against him, which Sir Cliff has always denied.
The star was never arrested or charged with any offence.
High Court judge, Mr Justice Mann, said the BBC had infringed the celebrity's privacy rights in a "serious and sensationalist way".
He awarded £190,000 in general damages to cover "the general effect on Sir Cliff and his life", plus an additional £20,000 in aggravated damages, due to the fact the BBC later submitted the story for an award.
More follows…