Bank of England cuts growth forecast as trade war and Brexit weigh | Business News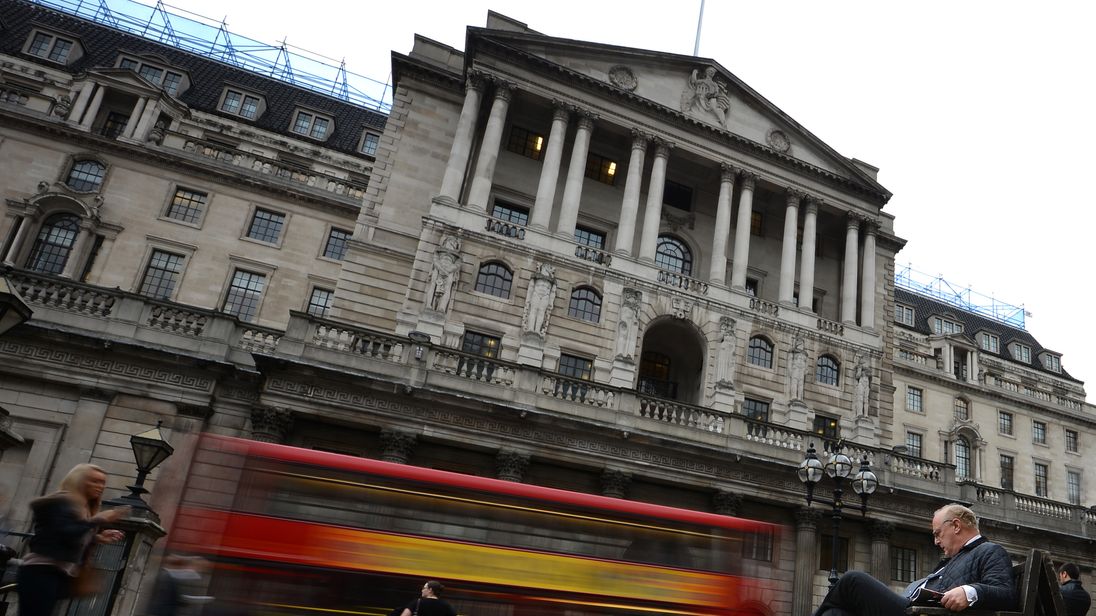 The Bank of England says it now expects zero growth in the UK economy in the second quarter of the year as no-deal Brexit fears and the US-China trade war weigh on demand.
Policymakers kept interest rates at 0.75% following the latest meeting of the monetary policy committee.
But the minutes showed growing concern about the outlook amid mounting evidence crucial parts of the economy have ground to a halt.
The US Federal Reserve, Bank of Japan and European Central Bank have re-opened just this week the possibility of renewed stimulus.
The Bank did not signal a looming change of tack for its policy – assuming the UK leaves the EU in a stable fashion – despite the downgrade to May's prediction of 0.2% growth between April and June.
It said it had expected a weaker performance for the quarter as the effects of Brexit stockpiling, that had driven growth in the first three months of the year, dented demand.
The statement said: "Globally, trade tensions have intensified. Domestically, the perceived likelihood of a no-deal Brexit has risen."
The UK economy has been remarkably resilient in the face of the Brexit uncertainty – with record employment and wage growth largely outpacing inflation.
While business investment has been hit, consumer spending has remained solid though economists have pointed to mounting evidence of a wider slowdown in manufacturing and construction in the past few months.
Weak retail sales data released earlier on Thursday compounded fears that shoppers are now beginning to tighten their belts – with little end in sight to Brexit crisis.
More follows…