Baby Carter Cookson dies after heart donor appeal fails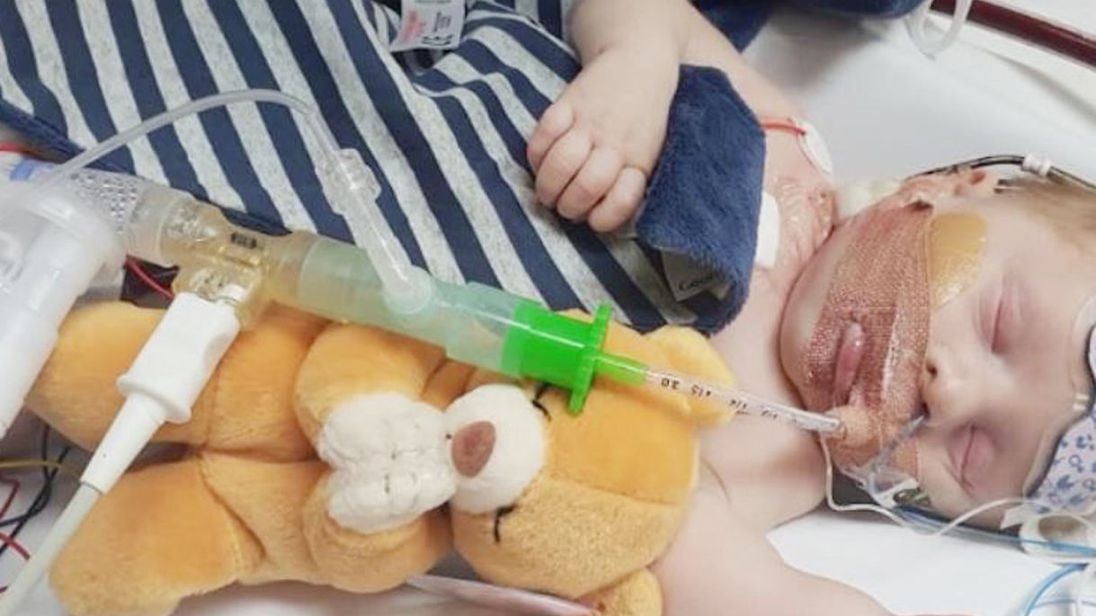 Three-week-old baby Carter Cookson, who was born prematurely on Boxing Day with heart problems, has died.
His parents Sarah and Chris Cookson, from South Shields, South Tyneside, launched an appeal to find a new heart for him after being told a transplant was his only hope.
But on Saturday night, Mrs Cookson, 43, posted on Facebook: "RIP Carter John Cookson. Today he could not fight anymore.
"At 5.44pm our brave baby boy Carter John Cookson gained his angel wings and flew into his big brother's arms."
The couple have already been through the heartbreak of losing their firstborn son Charlie, who died when he was just two years old from an undiagnosed condition in 2013.
Carter survived three cardiac arrests within hours of being born but doctors became concerned after realising his heart was damaged on one side.
He was operated on, to attach a pacemaker, but the surgery was unsuccessful.
He had been kept alive at Newcastle's Freeman Hospital by an Ecmo (extracorporeal membrane oxygenation) machine, which pumps blood around his body.
But the Ecmo machine could not be used indefinitely because of complications with the equipment, which meant Carter needed a heart transplant within days.
More to follow…