Australian man pleads guilty to raping British tourist during 'terrifying' ordeal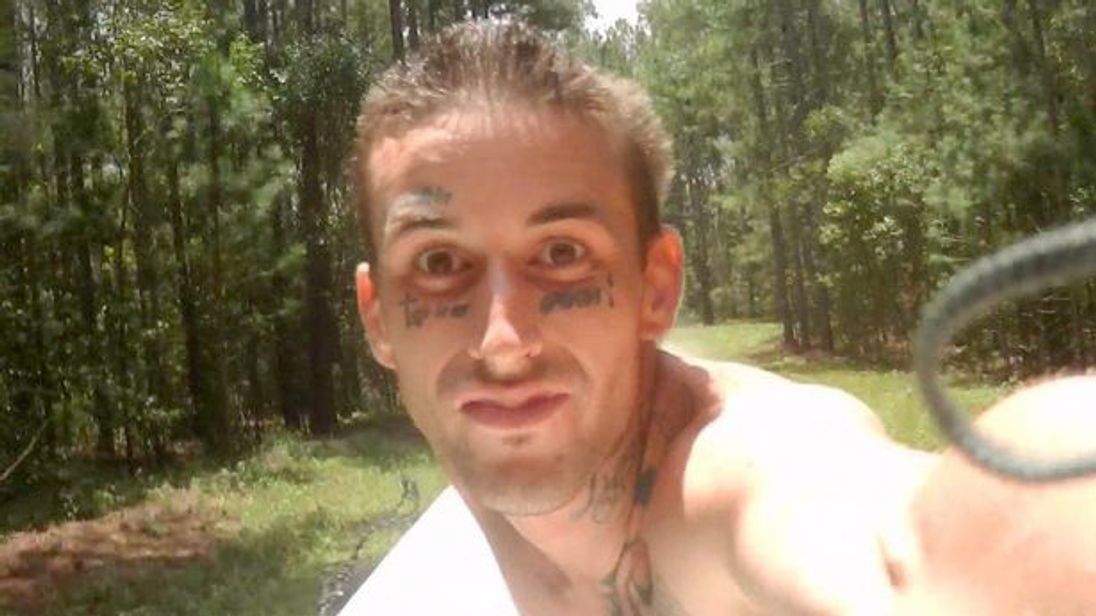 An Australian man has pleaded guilty to kidnapping and repeatedly raping a British backpacker.
The woman, from Liverpool, was rescued by police in Queensland last year after they stopped a 4×4 she was driving.
On Friday, Marcus Allyn Keith Martin appeared before the Cairns District Court via video link and pleaded guilty to three charges of rape and one of deprivation of liberty after kidnapping the 22-year-old tourist.
The 23-year-old previously pleaded guilty to other charges including assault occasioning bodily harm, wilful damage and strangulation or choking.
Police said Martin, a local man with face tattoos, had met her at a party in Cairns in late January 2017.
They agreed to begin a road trip through Queensland, but Martin began to hold the woman against her will.
She was subject to a "horrific and terrifying" experience lasting around four weeks, Detective Inspector Paul Hart from Queensland Police said.
The nightmare road trip ended in March last year in the town of Mitchell, more than 1,000km (620 miles) south of Cairns.
The victim's rescue was prompted after she stopped at a petrol station to fill up a white Mitsubishi Pajero.
Service station attendant Beverley Page recalled her being in a "state of shock when she came in, almost zombielike".
Ms Page said the woman was crying and unable to pay for the fuel.
"I made the decision to follow her because I thought that if I could get the registration number I'd be able to file a report to the police," she said.
A dramatic rescue took place hours later with police pulling over the vehicle, finding the beaten woman inside.
Her captor, Martin, was found in the back following an inspection.
Police said the woman's injuries included facial fractures and abrasions to her neck, as well as psychological harm.
Martin was arrested and charged with four counts of rape, eight counts of assault, four counts of strangulation and two of deprivation of liberty and denied bail.
He will face his next court hearing in February, when a date for sentencing will be set.