Archbishop of Westminster put church's reputation before children, says abuse inquiry | UK News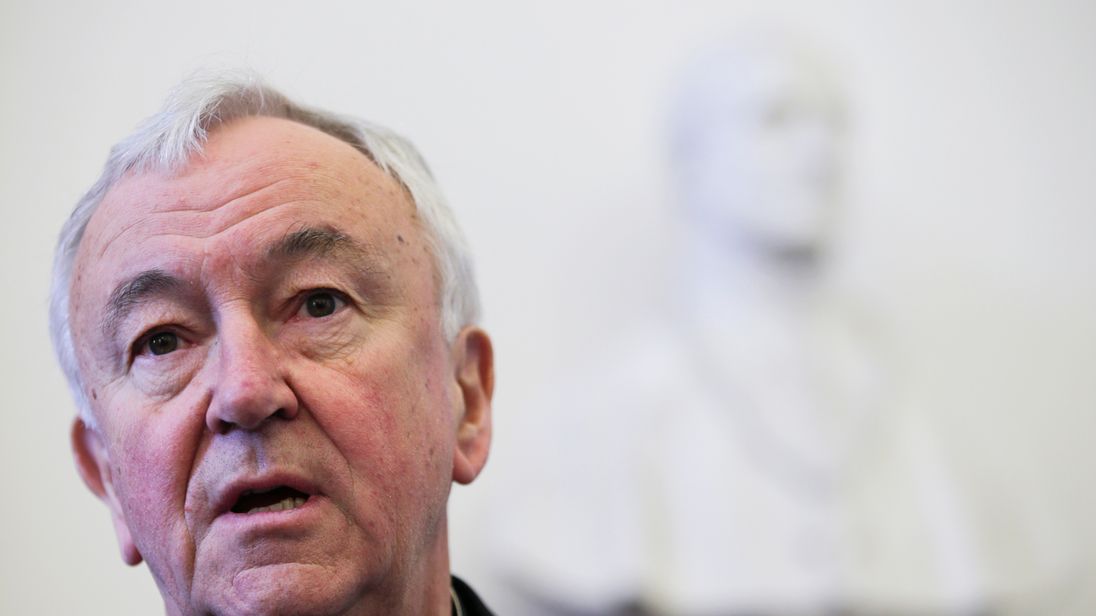 The Archbishop of Westminster was focused on protecting the church's reputation over the welfare of children, an inquiry into child sexual abuse has found.
Cardinal Vincent Nichols is the current leader of Roman Catholics in England and Wales and was archbishop of Birmingham between 2000 and 2009.
More than 130 allegations of child sex abuse have been made against 78 people associated with the archdiocese since the mid-1930s, but the true scale of offending is likely to be far higher, the Independent Inquiry into Child Sexual Abuse (IICSA) concluded.
The panel found the church had "repeatedly failed" to alert police to allegations, and said the consequences of those failings "cannot be overstated".
While 13 people have been convicted of some of the most serious offences against children and a further three cautioned, many of the 78 individuals have died meaning the allegations cannot be fully investigated.
The report said: "In some cases, the lack of action by the church meant that the abuser was free to continue to commit acts of child sexual abuse."
Inquiry chairwoman Professor Alexis Jay said she was "truly shocked" by the abuse and hoped the findings would help to ensure no repeat of such failings.
"The number of perpetrators and abused children is likely to be far higher than the figures suggest," she said.
"Victims and survivors' allegations were mostly ignored for years, while perpetrators avoided prosecution.
"It is clear that the church could have stopped children being abused if it had not been so determined to protect its own reputation.
"We hope this report will help ensure that never happens again."
The report's findings include that "little or no steps" were taken to protect children from the risk of abuse by the late Father John Tolkien, son of novelist JRR Tolkien.
The archdiocese settled claims arising from allegations against the priest, who died in 2003 and was never convicted in court.
The inquiry heard Cardinal Nichols had been aware of a 1968 note which included a reference to Fr Tolkien having apparently admitted ordering a group of Scouts to strip naked.
The report found that the church "was aware of the risk Father Tolkien posed to children and yet the archdiocese took little or no steps to protect children from those risks".
More follows…