Anti-no deal coalition 'backs forcing PM to delay Brexit through law' | Politics News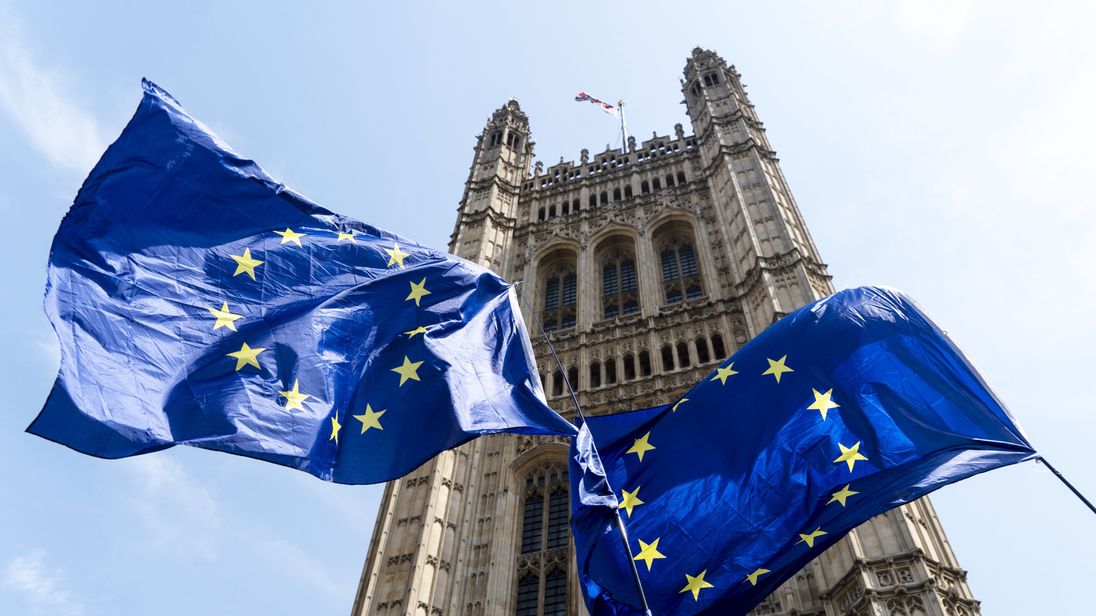 A cross-party coalition of MPs trying to block no-deal in October have reportedly agreed they should focus their energies on trying to use legislation to force Boris Johnson to delay Brexit. 
Three of those involved in the talks said repeating the tactic used in April should take priority over a plan by Labour leader Jeremy Corbyn to try and oust the prime minister in a no-confidence vote.
Anna Soubry, leader of The Independent Group for Change tweeted "we agree we will work together to stop a no-deal Brexit by legislation".
Plaid Cymru said in a news release that all parties involved agreed to "explore the best possible way of avoiding a no-deal using a legislative approach".
A separate source in the talks told Sky News the coalition had agreed the "focus is on a legislative approach".
Mr Corbyn had been pushing for other opposition parties in parliament and rebel Tories to help install him as a caretake prime minister to ask Brussels to delay Brexit and call an election.
But after he failed to win over key figures – both on the government benches critical of Boris Johnson's stance on leaving the EU and the Liberal Democrats – he appeared to back a focus on using legislation to block no-deal instead.
More follows…