Anti-fracking activists jailed after Lancashire protest freed by Court of Appeal judges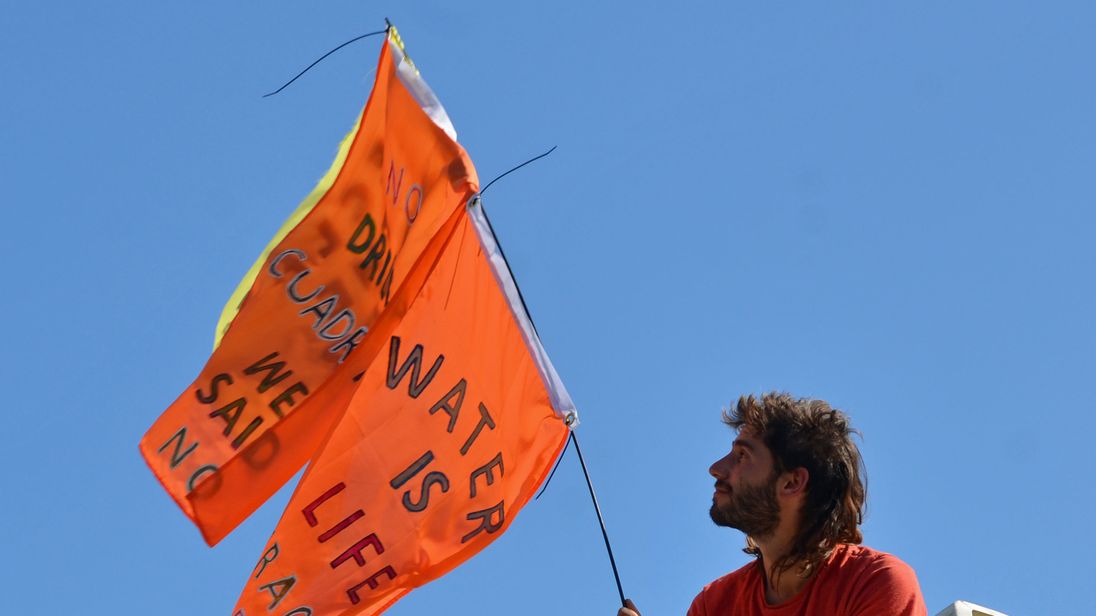 Three anti-fracking activists jailed for a protest at a site in Lancashire have been freed by the Court of Appeal.
Soil scientist Simon Blevins, teacher Richard Roberts and piano restorer Rich Loizou had their jail terms quashed and replaced with conditional discharges.
Lord Chief Justice Lord Burnett said the sentences handed to the three men were "manifestly excessive".
"In our judgment the appropriate sentence which should have been imposed on September 26 was a community order with a significant requirement of unpaid work," he said.
"But these appellants have been in prison for six weeks.
"As a result, and only for that reason, we have concluded that the appropriate sentence now is a conditional discharge for two years."
The packed courtroom erupted with applause and some supporters began singing after the decision was announced.
More follows…