Annual house price growth up but market remains subdued
House price growth was up slightly in November but the market remains subdued, according to Nationwide.
Annual house price growth rose to 1.9% in November from 1.6% in October, which had been a five-year low.
Robert Gardner, Nationwide's chief economist, said: "Looking forward, much will depend on how broader economic conditions evolve.
"In the near term, the squeeze on household budgets and the uncertain economic outlook is likely to continue to dampen demand, even though borrowing costs remain low and the unemployment rate is near 40-year lows.
"If the uncertainty lifts in the months ahead and employment continues to rise, there is scope for activity to pick up through next year.
"The squeeze on household incomes is already moderating and policymakers have signalled that, if the economy performs as they expect, interest rates are only expected to rise at a modest pace and to a limited extent in the years ahead."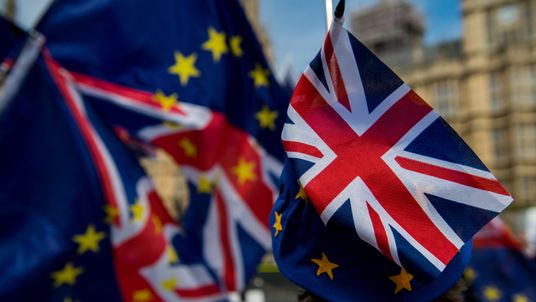 Caution over making major purchases may well be magnified by current heightened uncertainties over Brexit.
Monthly growth was slightly stronger than expected, at 0.3%.
Commenting on the figure, EY ITEM Club's chief economic adviser Howard Archer said the housing market was likely to remain stuck in low gear over the coming months, with progress in some regions being dragged down by the poor performance of London and parts of the South East.
If the UK leaves the EU without a Brexit deal, prices "may well fall modestly" in 2019, he added.
"The fundamentals for house buyers are likely to remain challenging: consumers have faced an extended serious squeeze on purchasing power, which is only gradually easing.
"Additionally, housing market activity remains hampered by relatively fragile consumer confidence and limited willingness to engage in major transactions.
"Indeed, consumer confidence weakened in November to be at lowest level since December 2017, with a sharp drop in the willingness to make major purchases.
"Caution over making major purchases may well be magnified by current heightened uncertainties over Brexit."
Other factors are the possibility of interest rate rises, the sluggish pace of wage rises and tighter checks on mortgage affordability.
Factors that could help support prices include high employment and the continuing shortage of houses for sale.
Mr Archer said: "Even if ultimately successful, the government's recent – and ongoing – initiatives to boost house building will take time to have a significant effect so are unlikely to markedly influence house prices in the near term at least."