Andy Murray planning to retire from tennis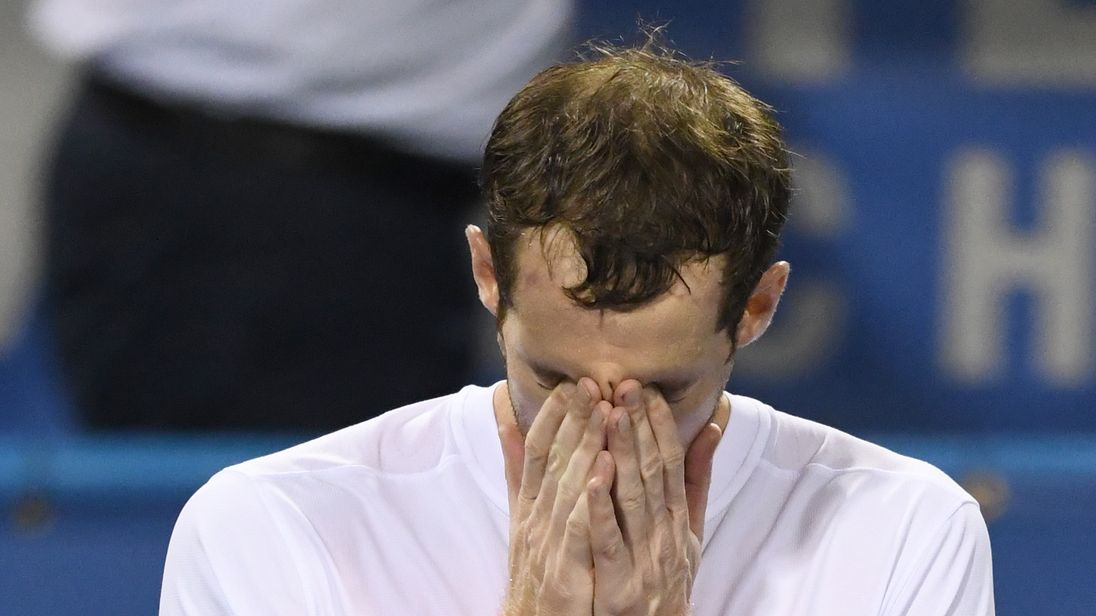 Andy Murray has said he is aiming to end his career after Wimbledon but the Australian Open may be his last tournament due to injury.
The 31-year-old said: "During my training block (in Miami last month) I spoke to my team and told them I can't keep doing this. I needed to have an end point because I was sort of playing with no idea when the pain was going to stop.
"I said to my team, look I think I can get through this until Wimbledon. That's where I'd like to stop playing. But I'm also not certain I'm able to do that."
When asked whether this might be his last tournament, he said: "Yes I think there's a chance of that for sure because I'm not sure I'm able to play through the pain for another four or five months."
The former world number one has struggled to recover from a hip condition for more than 18 months.
He had surgery in Melbourne a year ago but, as he fought back tears, he told a press conference that his efforts to return to the top of the game had not been enough.
"I have an option to have another operation, which is a little bit more severe than what I've had before in having my hip resurfaced, which will allow me to have a better quality of life and be out of pain.
"That's something I'm seriously considering right now.
"Some athletes have had that and gone back to competing but there's obviously no guarantees with that and the reason for having an operation like that is not to return to professional sport, it's just for a better quality of life."
More follows…