Alex Salmond resigns from SNP after harassment claims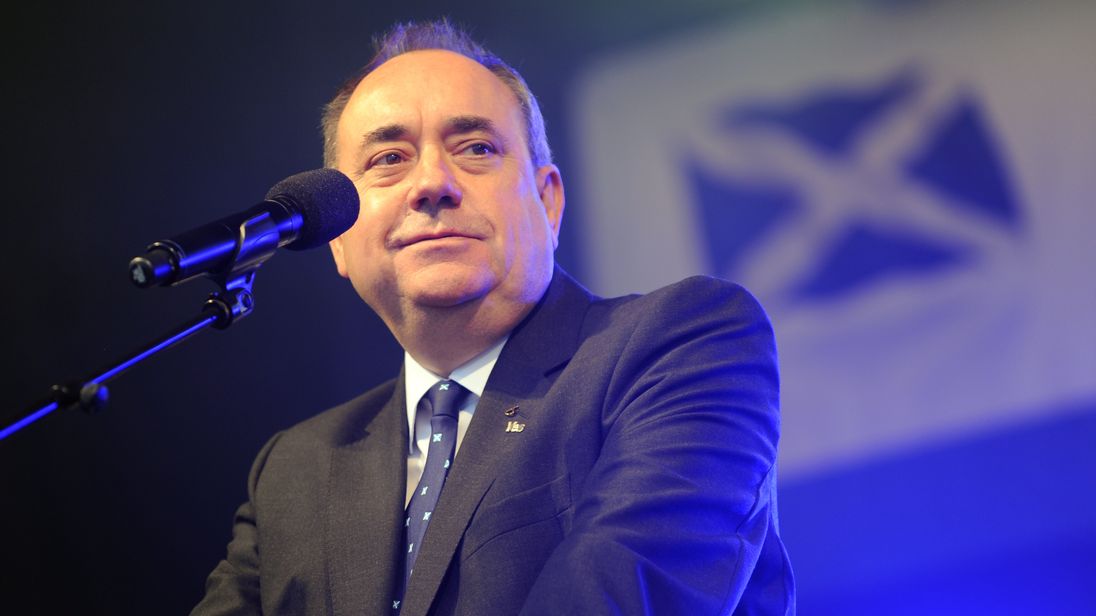 Alex Salmond has resigned from the SNP after two people accused Scotland's former first minister of sexually harassing them.
The 63-year-old said he "refutes" the complaints and "absolutely rejects" any suggestion of criminality.
He said he was stepping down after 45 years of service to protect the party from being attacked by the opposition over the matter before Parliament returns next week.
In a Twitter post, he said: "I believe that all such issues must be treated seriously, confidentially and through a fair process.
"In this case confidentiality has been broken greatly to my detriment and in a way which puts at serious risk the anonymity of both complainants. It urgently needs to be established who breached that duty of confidence and why."
More follows…