9 things that wouldn't have happened without social media
It's the fourth and final week of Scroll Free September – a campaign led by the Royal Society for Public Health encouraging people to take a break from social media.
Throughout the month, we've been exploring the biggest issues around the use of Facebook, Instagram, Snapchat, Twitter and YouTube. Addiction, body image and self-confidence, cyberbullying and trolling have all been examined in reports and interviews.
Now we're looking at the positive sides of social media. There are dozens of examples of the platforms being used for political and social change, but here's our list of the best nine things that could only happen on social media.
1. Ice Bucket Challenge raises $100m in weeks
Probably the biggest viral campaign ever, the Ice Bucket Challenge raised an incredible $100m (£76m) for the charity amyotrophic lateral sclerosis (ALS) not to mention an incredible amount of awareness.
Celebrities such as Mark Zuckerberg, Lewis Hamilton, Justin Timberlake, Bill Gates and Tom Cruise all got involved and got wet for the cause.
The money went on to be used in an international study to sequence the genomes of at least 15,000 people with ALS.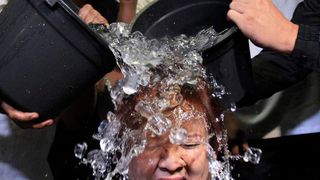 2. Burger King baby finds mum after 27 years
Katheryn Deprill was just a few hours old when she was found on the floor of a Pennsylvania Burger King by a customer in 1986 – and despite the work of the authorities, her mother was never found.
As an adult, with three kids of her own, she took a chance and posted a picture and plea online. She was rewarded with a reunion just three weeks after posting the photo on Facebook.
The 27-year-old said she had forgiven her "sweet" and "loving" mother "110%".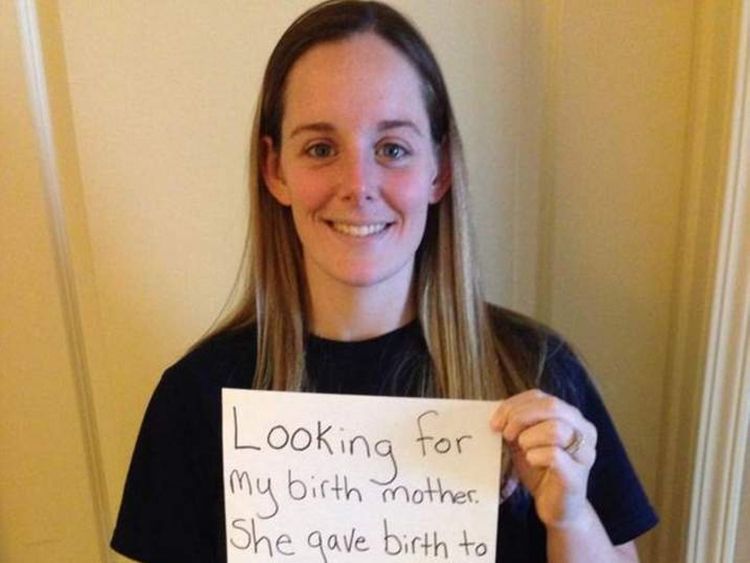 3. Mum surprises kid with 60,000 Facebook friends
Another heartwarmer this time from a mum from Michigan who went on Facebook to drum up some support for her disabled son Colin. @ColinIsEleven was set up to cheer him up and collect birthday wishes for the little boy who didn't think he had any friends.
In the end it went viral. He had 60,000 of them on Facebook, and a few weeks after that, Good Morning America hosted a surprise birthday celebration for him in Times Square. At its peak, Colin's page had more than 2.1 million fans.
4. No make-up selfies raise £8m
It wasn't started by Cancer Research, but when the charity noticed the growing trend of women posting pics of themselves online without make-up, it seized upon the chance to own #nomakeupselfie.
Celebrities including Michelle Heaton, Holly Willoughby and Kym Marsh helped it become huge, and people donated to the charity and others whilst posting the pictures. Cancer Research alone raised over £8m in just a few weeks.
5. Walnut the whippet's final walk
It was the sort of doggy send off that dreams are made of. Mark Woods in Cornwall put out a call on social media for people to join him in Cornwall for a final walk with his poorly whippet Walnut.
Hundreds of people turned out after the post went viral under #walkwithwalnut. Mr Woods said the response online and around the world had been incredible, with thousands of people saying goodbye to Walnut.
6. Tennis fan scores date after Twitter bet
In another incredible Twitter punt, John Goehrke won a bet with tennis star and Sports Illustrated model Eugenie Bouchard and secured a date with her.
It was during the Super Bowl when Bouchard tweeted that the Atlanta Falcons were sure to win as they led the Patriots 21-0 early in the game.
The University of Missouri student saw his big chance and pounced replying: "If Patriots win we go on a date?"
Bouchard simply said: "Sure."
The game ended with an incredible comeback from the Pats who won 34-28 in overtime. Bouchard honoured the bet.
7. Messi upgrades little boy's plastic bag shirt
A photo of five-year-old Murtaza Ahmadi wearing a white and blue plastic bag as a Messi football strip went viral.
As the heart-wrenching image spread around the globe, the Argentinian football star made the young fan's day after sending the boy two signed shirts and a football.
8. Twitter finds Jason Biggs' lost dog
American Pie and Orange Is The New Black actor Jason Biggs had nowhere left to turn to when he lost his dog Gina, so he sent out a digital SOS asking his Twitter followers to help find her.
Thousands of retweets later, Gina was discovered alive and well.
Biggs tweeted: "Could NOT have done it without you guys. An amazing woman picked her up in the street, and you guys ended up forwarding the message 2 her."
9. #NuggsForCarter
What started as a wild punt to get some free fried chicken ended in eternal internet glory for Carter Wilkerson.
It all started when he tweeted fast food chain Wendy's asking how many retweets he would need to secure a year's supply of nuggets.
They said 18 million. He still hasn't reached that total (currently 3.6 million) but he broke the record for the most retweeted Tweet of all time and Wendy's was suitably impressed.
They donated $100,000 to charity. And gave Carter some nuggs too.