72 pigs have bacon saved in Northern Ireland fire service's largest animal rescue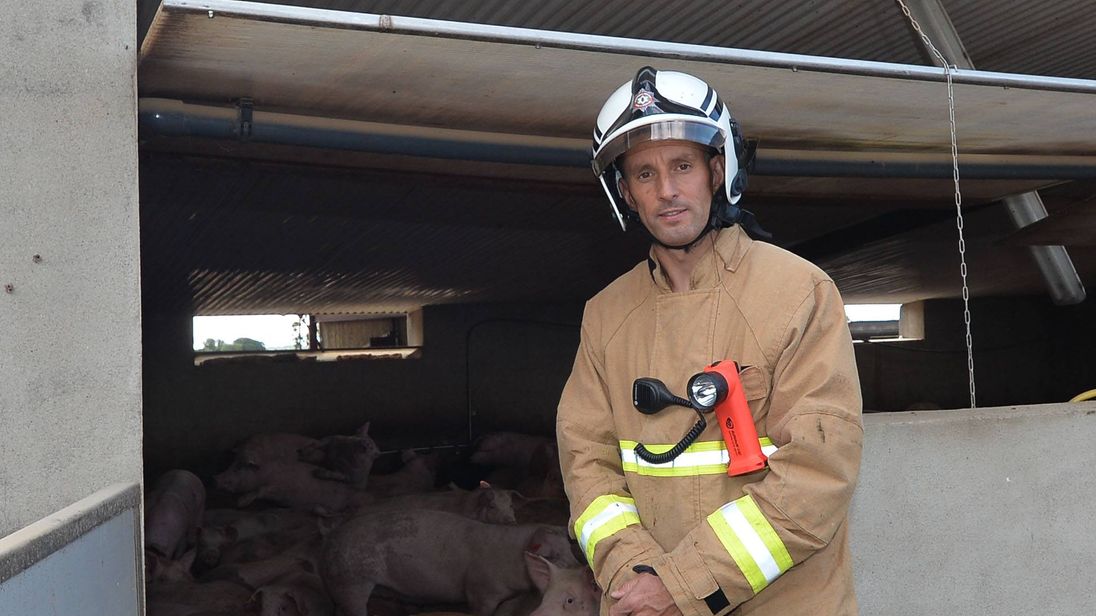 Firefighters in Northern Ireland have carried out their largest ever animal rescue, removing 72 pigs from a slurry pit.
Northern Ireland Fire and Rescue Service were called to a farm in Aghalee in County Antrim shortly after 11.30am on Sunday.
They found that a total of 74 pigs had fallen into a pit containing 3ft of slurry.
Large animal rescue teams from Newcastle and Omagh, the specialist rescue team from Central Fire Station in Belfast and crews from Lurgan, Crumlin and Newcastle fire stations worked for almost seven hours to deal with the "protracted and challenging incident".
The crews wore breathing apparatus and used rescue lines to pull the animals out of the pit.
Gas monitors were used throughout the incident to monitor gas levels.
Seventy-two of the pigs were rescued, while two died.
NIFRS said: "Farm animals in distress can pose a serious risk to farmer or anyone else attempting to rescue them.
"Slurry incidents in particular pose their own serious risks given the dangerous gases that can be present in slurry.
"We would advise farmers not to attempt to rescue animals in these situations and to call 999 for assistance."