40 people died in 'barbaric' secure hospitals the government pledged would close
At least 40 people with a profound learning disability or autism have died while admitted to "barbaric" secure hospitals the government has promised to close since 2015, a Sky News investigation has found.
The deceased, nine of whom were under 35 when they died, were being held as in-patients in assessment and treatment units (ATUs), controversial hospitals considered inappropriate for some of the most vulnerable people in society.
ATUs are in-patient units intended for the short-term assessment, treatment and stabilisation of people with mental health conditions who display challenging behaviour, and those with a learning disability or autism are supposed to be discharged within 18 months into community-based care.
In practice however more than 2,000 people are currently in ATUs, with an average stay of more than five-and-a-half years.
Our investigation has found numerous cases of families whose loved ones have been confined to an ATU for years – including the case of one man who has been in an ATU 100 miles from his parents' home for 18 years.
His parents say the failure to have him released into community care has destroyed their family and left him a shadow of the young man who was first admitted to residential care when he was 20.
He is one of more than 2,000 people with a learning disability or autism who remain in an ATU despite a Government commitment to close up to half of the beds in these hospitals by next March.
That target, made after revelations of abuse at the Winterbourne View care home, is certain to be missed and the latest statistics from NHS Digital show that the number of people held in ATUs has barely fallen in three years.
Figures show the total fell by 80 people in three years, from 2,395 in March 2015 to 2,315 in September this year, while the number of children has increased, from 110 in March 2015 to 230 in September.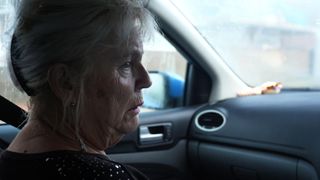 Latest figures show 60% of patients in ATUs have been admitted for more than two years and 16% for more than a decade.
Figures released to Sky News under the Freedom of Information Act reveal that reported uses of restraint, categorised as including the use of medication, seclusion of patients, and physical restraint including face-down "prone restraint", have soared in the last two years.
The number of cases of restraint in England rose from 16,660 in 2016 to 28,880 last year. NHS England say the increase can be explained by better reporting of incidents. The health services in Scotland, Wales and Northern Ireland were unable to provide figures.
Sir Stephen Bubb, the author of two progress reports on the ATU bed closure program, said the Government's failure to act was putting patients' lives at risk.
"There are deaths of people in these institutions, some of them unexplained. We know there are significant problems and there will be at some stage another scandal, and yet we know what we need to do.
"The idea that in the 21st century you lock people up, you restrain them, you use prone restraint, you hold them down, I think is disgusting, it is barbaric and it is unacceptable, and it needs to be made unlawful."
Ray James, NHS England national director for learning disabilities, said: "Improving the lives of people with a learning disability, autism, or both, is a priority for the NHS and as better community alternatives have come on line there are now 20% fewer people with a learning disability in hospital than in March 2015.
"But there is more to do, which is why NHS England is investing more than £75m to further improve community support to help hundreds more people to move out of hospital."
In a statement the Department of Health said: "People with learning disabilities and autism deserve the best support and care. We are clear that any kind of restraint should only be used as a last resort and we are working to reduce restrictive interventions and improve patient safety through improved monitoring and training.
"We are committed to supporting people with learning disabilities to live in the community, only go to hospital when absolutely necessary, and ensure if they are admitted they can leave as soon as their treatment has finished."
:: Analysis: A 'Victorian' care system that's failing the vulnerable
The long-term care of people with a learning disability and autism affects some of the most vulnerable people in our society. The very people the state should be protecting the most.
Instead, as Sky News has found, many are incarcerated in hospitals which are not only inappropriate, but campaigners say breach their human rights.
"Homes not hospitals" is the catchy tagline used by NHS England and the government for their commitment to ensure people with a learning disability or autism receive community support.
From the people we've spoken to, that certainly isn't always the reality.
As we started our investigation it was clear that this wasn't a one-off example of poor care, this was a generation of people trapped. Sometimes locked away for decades.
We've spoken to many families, some who fear speaking up, and who tell us they have had to battle a complex care system that does not meet the needs of people with a learning disability or autism and in some cases doesn't even understand them.
We have heard countless heartbreaking stories of families who ask for help and instead their sons or daughters are taken away.
Some may need a stay in hospital if they have challenging behaviour or a mental health problem. But short-term is what it is supposed to be, while the right care is put in place.
You just need to follow the money to find out where the main problem lies. When someone is in a hospital the placement is funded by the NHS.
Often, this goes to a private provider and can run into hundreds of thousands of pounds every year.
Community support is paid for by the person's local authority. Transforming Care, as the NHS programme to find "Homes not hospitals" is known, is supposed to unite these agencies to move people into community support.
This isn't always happening effectively and there can be a disincentive to getting people out. Social care budgets are already stretched.
Families we've met told us frankly that challenging behaviour is as the name says: challenging.
Care can be complex and needs time to co-ordinate the right package and importantly the right people to run it.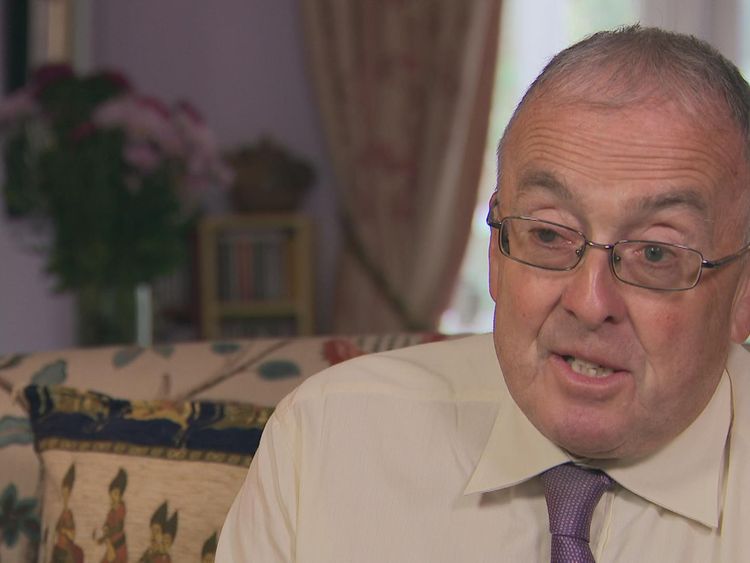 But as Sir Stephen Bubb, the author of two NHS progress reports, tells us: "We know what we need to do, they just need to get on with it."
Sir Stephen puts it simply: the money is in the wrong place. It needs to be moved from the NHS budget and put into the social care pot.
Investment then can be made into the right housing and the right support staff.
From our investigation, not only have we found people are stuck in hospital, but their experiences there are often not pleasant.
Normally, challenging behaviour is a sign of an unmet need. And that misunderstanding is what campaigners argue lead to the overuse of restraint, sometimes face down, seclusion and sedation.
One family we spoke to told us how their son was banging his head against a wall. Rather than assessing what may be the reason for this behaviour, staff restrained and medicated him.
He is non-verbal and was unable to communicate that he was suffering from a severe ear infection. That's not challenging behaviour, he was in pain.
What is obvious is that using restrictive interventions, like restraint, can in fact lead to the deterioration of someone's well being and mental health and can have a long-lasting impact.
Our report also reveals that 40 patients died while admitted to these units in the last two-and-a-half years.
Questions surely must be asked for why people admitted to these units are dying and shockingly why nine of those who died were under the age of 35.
The hospitals are to assess and treat the needs of people with a learning disability, autism and in some cases a mental health problem too. People are not admitted because they are physically unwell.
For services in our NHS to be described as "barbaric" and "Victorian" is not only worrying but scandalous. The shameful part to the story is everyone involved knows what needs to happen but years after government commitments, words have not been turned into actions.